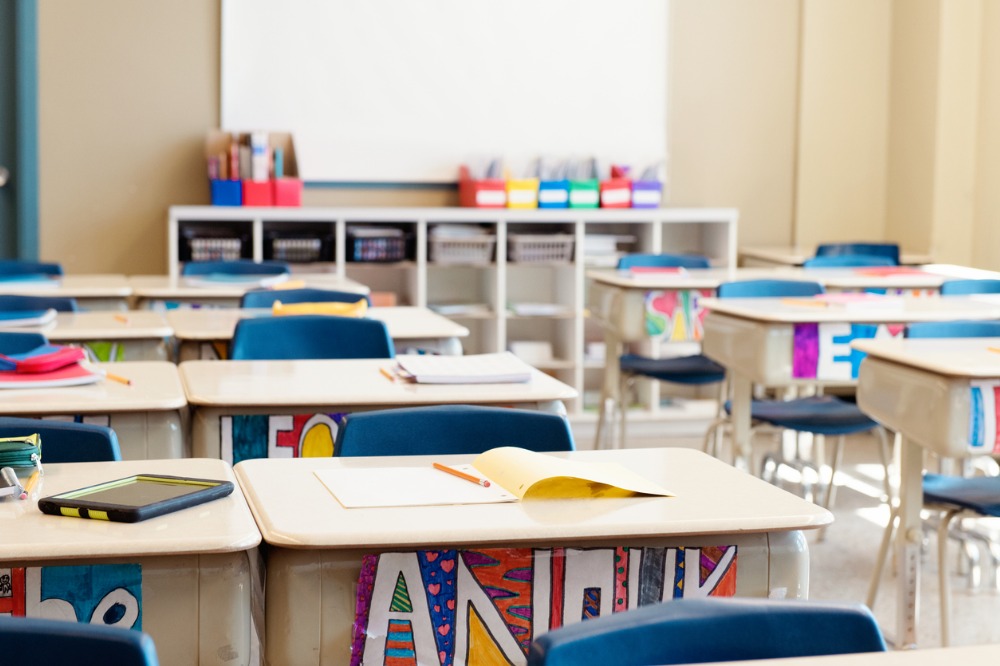 A new report analysing Australian and New Zealand PISA data from 2015 and 2018 reveals girls at single-sex schools outperform girls from co-ed schools on academic measures, social and emotional outcomes, and other aspects of students' well-being.
The study, commissioned by the Alliance of Girls' Schools Australasia (AGSA) and conducted by Macquarie Marketing Group (MMG), included a total of 314 individual measures comparing the responses of girls from single-sex and co-educational schools. Of these, girls from single-sex schools reported a positive difference on 227 (72%) of measures.
Compared with girls from co-educational schools, girls from single-sex schools outscored girls at co-educational schools on every academic measure and reported higher academic aspirations. The study also found that girls from single-sex schools have 35% higher intentions of completing a degree or doctorate.
Girls scored up to 10 percentage points higher on academic tests of science, mathematics and literacy and the same percentage on measures of science knowledge and confidence. Additionally, girls achieved up to 7 percentage points higher on measures of reading evaluation and reflection and locating and understanding information.
AGSA executive officer Loren Bridge said that when it comes to why all-girls' schools have the academic edge over their co-ed counterparts, the answer is simple.
"Girls' schools specialise in girls, from their learning to their health and wellbeing and everything in between," Bridge told The Educator.
"They provide environments and experiences that purposefully shape girls' self-concept, building their confidence and resilience and self-motivation".
Bridge said all-girls' schools also provide strong female role models and mentors, from past students to science teachers and principals.
"That allows girls – the female leaders of tomorrow – to create a mindset of 'anything is possible'," she said.
Bridge said that when self-confidence is coupled with an atmosphere of respect, girls are encouraged to speak up in class, to take healthy risks with their learning, ask questions, share their views, and participate in subjects and activities that are usually dominated by boys in co-ed schools, such as higher-level maths and science, IT, coding and robotics.
"Yes, girls can achieve excellent academic results in a co-educational school, but in a girls' school there are no gender stereotypes, no appearance pressures, no sexual harassment, and no barriers to participation — every aspect of school life is designed and tailored for girls and their learning styles".
'Enormous' benefits for girls' health wellbeing
Bridge said another key finding of the PISA report was that all-girls' schools provide significant health and wellbeing benefits for their students.
"An important factor is the high-quality pastoral care programs which are designed specifically for girls and deal with the issues and challenges that girls face," she said.
"The data from the PISA surveys revealed that girls in single-sex schools generally enjoy school more, experience less-bullying, have fewer disruptions in class, make friends more easily, and feel more like they belong than their co-ed counterparts — and these are key to social and emotional wellbeing".
Bridge said girls have a strong sense of connectedness to their school communities and the support they get from these networks, while they are at school and after they leave school, is also a driver of wellbeing and particularly resilience.
"In an all-girls school, the natural difficulties of adolescence are not added to by unconscious bias and social pressures," she said.
"Girls can choose their own path without being teased, belittled or sexualised — they can be comfortable with who they are, there's no expectation to fit a mould. There's also no 'boys will be boys' behaviour, classes aren't disrupted as much and the teacher's attention is fully focused on girls' learning needs".
Bridge pointed to the words of actor and UN ambassador, Emma Watson, who said in her speech to the United Nations in 2014: "My school did not limit me because I was a girl. My mentors did not assume that I would go less far because I might give birth to a child one day".
What does 2021 hold for girls' schools?
Bridge said that it's difficult to make any predictions about the year ahead as the education system is still dealing with the challenges that existed pre-COVID-19.
"Issues like gender inequality, the under participation of girls in STEM, and growing levels of anxiety and mental health issues in young people," she said.
Bridge said it is now widely acknowledged that schools have the ability to deliver lessons online and that there is the opportunity for mixed mode teaching to become the norm.
"We have seen technology embraced by students and teachers, and know that students are capable of more independent and self-directed learning than we previously gave them credit for," she said.
"We've also seen some amazing leadership and initiatives across our schools — from students, teachers and principals".
Bridge said girls' schools have shown "extraordinary creativity and agility" in their responses to COVID-19.
"They demonstrated just how well they can rapidly adjust in a pressing situation and, equally as vital, that they have the strength and capacity to continue responding and adapting with optimism and authenticity," she said.
"Interestingly, in the United States single-sex education is the fastest growing trend in the 21st century education landscape, perhaps we will see the same trend take hold in Australia".