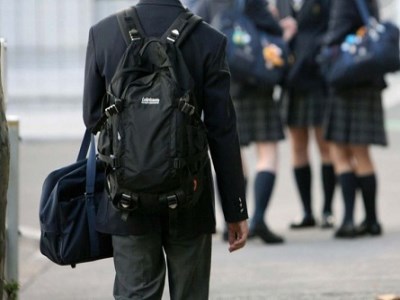 The
NSW Teachers Federation
(NSWTF) said one of the state's needs-based funding loadings was specifically designed to meet the needs of low Socio-Economic Status (SES) students.
However, the Federation said the Gonski model's goal to bring all students up to a minimum standard of achievement after six years was "at risk" because the Federal Government had not committed to funding the fifth and sixth years of the NSW Gonski agreement – where the bulk of funding is due to be allocated.
In its
inequality report
– released last week to coincide with Anti-Poverty Week – the St Vincent de Paul Society recommended that the full six years of Gonski funding be implemented.
"We need to support parents and children to build pathways out of disadvantage,"
the report stated.
Review of Funding for Schooling chair,
David Gonski
, attested that education can improve the lot of families who struggle financially.
At the inaugural Jean Blackburn Oration, Gonski said that although his father recalled his family struggling, that did not prevent him from achieving his dream of becoming a brain surgeon.
"The contribution to society he was able to make remains deeply in my mind as proof of what school and tertiary education can do for the individual and for their society," Gonski said.
"My life, I might say, was also improved by my father's education, and I am very conscious of that."