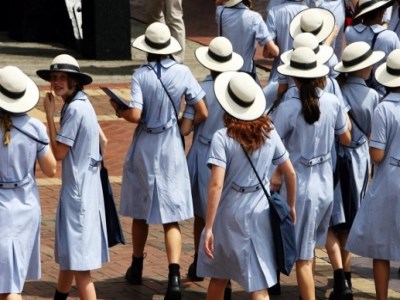 The Auditor-General, John Doyle, took aim at the Catholic and independent systems which – according to statements by Doyle made in a rare public interview – were not using state grants "economically, efficiently, and effectively.
Doyle said more than $650m in recurrent funding was provided to the private system each year, but how the money was used was not routinely examined by the education department.
The announcement by Victoria's financial watchdog follows its earlier call for stronger powers to investigate non-profit and private sector companies that receive government funding.
Doyle said Victoria had traditionally been a leader in public scrutiny but now "lags well behind". Without proper "follow the dollar" audit powers, the financial watchdog said any investigations would be limited.
"There is quite limited accountability coming back the other way as to what the money was used for, how it was used, and whether it was effective," Doyle told
The Sunday Age
, adding that since non-government schools were receiving public funds, the parliament had a right to know how it was being spent.
However, the Catholic Education Office has insisted that the Catholic sector was "already subject to the highest levels of accountability in the country".
Catholic Education Office (CEO) executive director, Stephen Elder, said the review "presents us with an opportunity to show we are already subject to the highest levels of accountability in the country and that we fully comply with our funding agreements with both the Commonwealth and state governments".
"Multiple government inquiries have found that we already provide good value for money," Elder said.