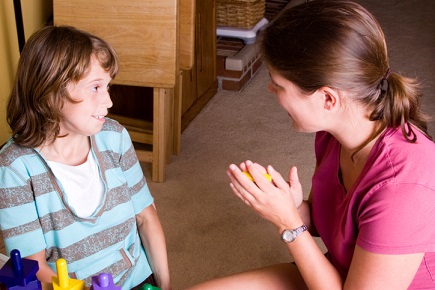 A national audit last year found that nearly one-in-five public school students are classified as disabled – yet only 13.6% are getting assistance and just 6.2% attract additional funding.
To address this issue, the Victorian Government has unveiled a new package of measures aimed at providing greater support for children with disabilities.
The package, announced on Monday, contains $61m for a suite of inclusive education initiatives including new equipment and programs.
Over the last three months, Victorian Premier, Daniel Andrews, has led a series of roundtable discussions with parents of students with disabilities, who have called for more to be done to strengthen inclusive education practice.
The package contains $42m in school initiatives to increase the participation, achievement and wellbeing of approximately 90,000 students in government schools with disabilities or additional needs
The funding package will also invest $19m in early childhood education initiatives, including after-school hours care, specialised equipment, teacher/staff scholarships, early childhood infrastructure upgrades, funding for the Kindergarten Inclusion Support Program and improved training for all maternal and child health nurses.
Victorian Education Minister, James Merlino, said building the state's education system was "about more than just bricks and mortar".
"Education also needs to be fair – and that's what we're delivering," Merlino said.
Victorian Premier, Daniel Andrews, said the increased funding was about giving every child every chance to succeed.
"It's what's right, it's what's fair – and we're getting it done," Premier Andrews said.
"After meeting with so many families over the past few months and hearing their stories first hand – I know this will make a real difference."
Victorian Minister for Early Childhood Education, Jenny Mikakos, said the additional support highlighted the importance of early intervention for young people – especially those with a disability.
"Early intervention and support … can have a positive impact on their future development and that's why this is such an important investment," Minister Mikakos said.
Related stories:
What would a fully inclusive education system look like?
New program helps teachers with autistic students