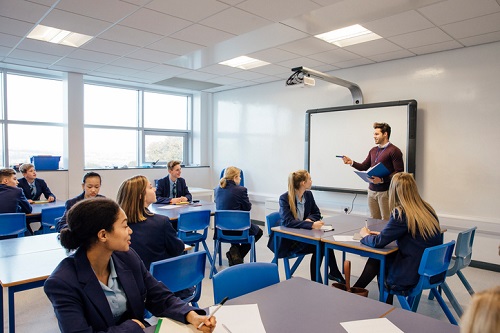 Two South Australia based architects have won the tender to a new $100m school that will accommodate 1,500 students in Years 7 to 12.
Located in the Whyalla Norrie district between UniSA and TAFE SA facilities, Whyalla High School will create an education hub that will provide 1,500 students from Years 7-12 with access to state-of-the-art resources.
On Thursday, South Australian Education Minister, John Gardner said Cox Architecture, in collaboration with Thomson Rossi, will design the new school, which will include an entrepreneurial hub and contemporary STEM facilities.
The site will combine the three existing government school campuses in the region – Edward John Eyre, Stuart and Whyalla high schools.
The successful architects have been involved in various key South Australian projects, including Adelaide Botanic High School and the Brighton Secondary School redevelopment.
Both firms have also worked on several STEM facilities across the state.
Minister Gardner said that the announcement marks a significant milestone in delivering the new school.
"This is a major project that will deliver world-class, contemporary school infrastructure to Whyalla students, create jobs in the community and contribute to South Australia's economic growth," Minister Gardner said in a statement.
"We have confidence in the future of Whyalla, and we are supporting the region's young people with the best possible education facility."
Gardner said he expects the new Whyalla Secondary School to reflect "modern architecture at its best", with learning being strengthened through collaborative and flexible learning spaces.
"Whyalla's next generation will be able to experience the same environments found in modern workplaces and leading tertiary institutions, preparing them for life beyond school."
Adam Hannon, director of Cox Architecture, said the school will be a "dynamic and diverse contemporary learning community".
"The community [at Whyalla High School] will create a special place and identity that is inspiring and energising for students, educators, the broader community and beyond," Hannon said.
Marino Rossi, director of Thomson Rossi, said that the firm looks forward to creating a "landmark transformational school that incorporates a new range of "inter-disciplinary learning environments of global significance".