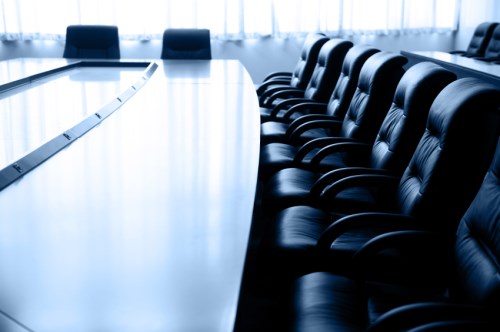 The Federal Government has announced the appointment of eight experts to the National School Resourcing Board, which was a recommendation of the 2011 'Gonski Review'.
The board is made up of leading education, finance and demography experts who will review and recommend improvements to the way the Federal Government's $23.5bn school funding package is distributed to Australian schools.
Federal Education Minister,
Simon Birmingham
, said the Board will help to "continually improve" the school funding model by using the best possible data and metrics to ensure it genuinely reflects needs and supports our schools appropriately.
"These are independent experts that will ensure Australia's schools funding system is honed for the benefits of its students," Birmingham said this afternoon.
"I thank my state and territory colleagues as well as the National Catholic Education Commission and the Independent Schools Council of Australia for their nominations to the Board and I look forward to working with them all to continue to improve Australia's schools funding system.
The first priority for the Board will be a review of the Socio Economic Status (SES) score methodology and current arrangements for determining the capacity of non-government school communities to contribute to the operational costs of their school.
The Board will then examine the funding loading for students with a disability and the effective use of the Nationally Consistent Collection of Data on School Students with Disability.
Birmingham said the Board will also have a role in assessing compliance of school authorities with the requirements of the Act and in ensuring all levels of government meet their funding obligations.
"The ongoing work of the Chair and the Board will build even greater confidence that needs-based funding is allowing all young Australians to receive a world class education," Birmingham said.
The Independent Schools Council of Australia (ISCA) welcomed the Federal Government's announcement, saying it represents "an important new development in school education in Australia".
"We wish Dr Michael Chaney AO, and all the members of the Board, the best in their work ahead, including in their first task of undertaking a review of the SES score methodology," ISCA executive director, Colette Colman, said.
"In particular, we congratulate Mr Bill Daniels AM on his appointment to the Board. He is a highly appropriate candidate who will bring a wealth of knowledge and experience to the role following his distinguished career with ISCA and the Australian Public Service."
The eight inaugural members of the National School Resourcing Board include:
Dr Michael Chaney AO – Chair
Emeritus Professor Denise Bradley AC – Deputy Chair
Associate Professor Natalie Brown
Professor Greg Craven AO
Mr Bill Daniels AM
Professor Stephen Lamb
Professor Ken Smith
Dr Alison Taylor