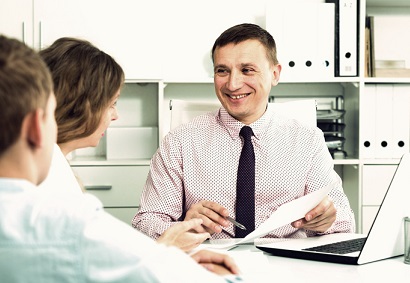 The Federal Government has announced new measures to ensure that the quality and support of Australia's principals is of the highest possible standard.
The Pre-Principal Certification check, announced today, will be developed by the Australian Institute of Teaching and School Leadership (AITSL) and aim to attract more people into the role of principal.
The latest initiative to improve support for principals follows the NSW Government's
announcement
this week of $50m a year in funding for schools to appoint business managers who will take over administrative duties and allow principals to focus on teaching and learning.
In a statement provided to
The Educator
, Federal Education Minister,
Simon Birmingham
, said the new standards for potential principals and registered teachers would ensure students have the best support at school.
"Australians rightly have high expectations of our schools and it is only fair that our teachers and principals have the skills they need to succeed, so that our children succeed," he said.
"Better preparation of teachers and principals delivers a virtuous circle of success, where teachers and principals feel more confident in their jobs, gain more satisfaction from the success of their students and are more motivated to stay in the profession, thereby continually building the skills and expertise of the teaching profession."
Edmund Misson, AITSL Deputy CEO, told
The Educator
that the latest move responds to concerns that principals are unprepared for the job despite their years of prior experience in the schooling system.
"We have a situation where people need to wait an average of 27 years to become a principal, and when they're there, they tell us that they're under-prepared," Misson said.
"We are using evidence and working with the states and territories, teachers and school principals in the conversation, to put together a national picture of effective leadership development."
Misson said AITSL aims to find and support Australia's best potential leaders "to become the great principals our kids deserve" and is also scoping a voluntary pre-principal certification process in consultation with stakeholders.
He said meeting this standard will help give the community confidence that school leaders are well prepared for the high demands of the job.
"There are many pathways to principalship and any framework will need to take this into account," Misson said.
"Great school leadership is key to creating conditions for teachers to improve their practice and therefore make the biggest difference in their classrooms."
In his statement today, Birmingham referred to research that shows school leaders and teachers have the biggest impact on student outcomes.
"Calls to improve teacher training and teaching quality have not fallen on deaf ears. With our new school funding scheme locked in, the Turnbull Government is focused on how those additional resources in schools are best used," he said.
"From entry to their studies to their transition into the classrooms, teachers and school leaders need the right support to ensure they're up to the task of helping our children succeed at school."
Birmingham said the Federal Government had called together some of the country's leading educators and policymakers to lay out how to continue to improve the way teachers are trained.
"When nearly 10% of new teachers are failing our literacy and numeracy test, it's clear that our actions to guarantee quality have been warranted," Birmingham said.
Today's announcement comes as education experts meet in Canberra to deliver a report card on the progress of recently announced reforms to lift education standards.
In August, the Federal Government unveiled
sweeping changes
to Australia's standards that will see student teachers need to pass a performance assessment before they can graduate.
Related stories:
Govt announces historic changes for principals
Radical revamp for education standards