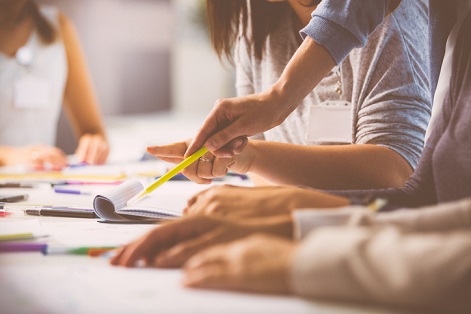 Aspiring teachers will be turned away from Victorian classrooms unless they pass a controversial new literacy and numeracy test announced by the state's government.
The move follows reports showing one-in-20 graduate teachers approved to work in Victorian schools had either failed or not sat the compulsory test.
"This is a test that applies across the nation, but the change we're making here in Victoria is that we're ensuring people must pass that literacy and numeracy test before they're registered to teach," Victorian Education Minister, James Merlino, told ABC radio.
Peter Goss, school education program director at the Grattan Institute, said the announcement is a step in the right direction.
"Teaching is a complex job and teachers need to know their subject, how to teach it and what to do when a student gets stuck," Goss told The Educator.
"This is on top of managing twenty-five young people in the classroom. That is cognitively demanding as well as requiring a wide range of other skills, including emotional intelligence and the ability to build relationships."
Goss said the move is supported by studies that show students who live in countries where teachers are smarter perform better in standardised testing.
"This initiative focuses on one important piece of the puzzle, which is ensuring that we have high literacy and numeracy standards for every teacher coming into the profession in Victoria," Goss said.
"There are many other things that are also needed to complement this initiative, including good initial training during the early years of teaching and high quality ongoing professional development."
'Universities have conflicting incentives'
Goss said that while universities want to produce teaching graduates who are set up to succeed, they also want to increase their revenue.
"Teaching is a cheap course to deliver, and therefore profitable. Over the course of several years, especially under the demands-driven system, many universities had an incentive to get as many people into teaching as possible," Goss said.
"That, for some universities, seems to have driven standards lower. On the basis of this evidence, some universities appear to have been admitting students who did not have the capabilities to be a strong teacher.
"If you can't pass these types of literacy and numeracy tests, you're going to struggle in the classroom."
'New test part of a broader discussion'
Goss said the Victorian Government's announcement of the new competency test is "part of a broader discussion about the status of teaching".
"The low status of teaching is more than an image problem," Goss said.
"Raising entry standards will help raise the status of teaching. We're making the profession more reflective by giving teachers more time to do the collaboration they want to do."
Goss said another part of this is improving the effectiveness of professional learning that is already happening in classrooms and using evidence-based practices.
"These are core elements that will make teaching more like other professions and are necessary if we are going to raise the status of the profession to that of doctors, lawyers or engineers," he said.