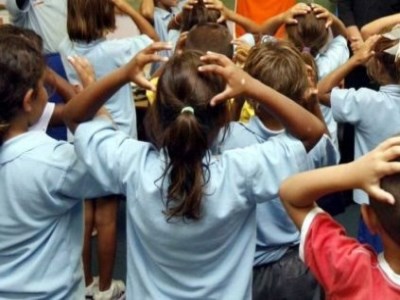 A new report shows that despite a long history of policy attention, there has been "no consistent improvement" in the literacy and numeracy outcomes of Indigenous primary school students.
The Productivity Commission
research paper
analysed a newly available national dataset that links NAPLAN results to student demographics and school characteristics to seek to better understand Indigenous education achievement.
In a statement yesterday, the Commission's deputy chair, Karen Chester, recommended that governments improve how they evaluate initiatives to lift outcomes in these areas.
"While our research offers some new insights, governments need to get better at evaluating initiatives to lift achievement through better informed policy," she said.
"Our research suggests that some schools punch above their weight in education outcomes for Indigenous students."
Chester added that through systematically evaluating these schools, governments could help "shed light on what works best" to lift the achievement of Indigenous students.
The analysis indicated that the NAPLAN-linked dataset only partly explains gaps between Indigenous and non-Indigenous student achievement – something Chester said leaves other important factors unobserved.
"This new dataset is valuable but it only explains about half of the education achievement gap between Indigenous and non-Indigenous students," she said.
"This means there are other factors that we can't observe that explain this disparate achievement. A better evidence base is needed to understand how to improve the literacy and numeracy achievement of Indigenous students."
The report also revealed that gaps in achievement between Indigenous and non -Indigenous students were widespread geographically.
"While much focus is on Indigenous students in remote areas where the gaps in achievement are greatest, most Indigenous students actually attend schools in metropolitan and provincial areas, Chester explained.
"Achievements gaps are smaller in non-remote areas. However, because most Indigenous students attend school here, non-remote areas still account for more than half of the national gap in literacy."
While the latest report outlines the challenges ahead, there are initiatives underway to help lift the achievement levels of Indigenous students across the country.
Marking National Reconciliation Week – which ran from 27 May until 3 June – leading children's charity,
The Smith Family, highlighted the "strong educational outcomes" being achieved by Aboriginal and Torres Strait Islander students.
In a statement, The Smith Family's CEO, Dr Lisa O'Brien, said collaboration between schools and communities was a crucial part of the charity's
2013-2016 Reconciliation Action Plan
.
"Working in partnership with Aboriginal and Torres Strait Islander parents and communities to improve educational outcomes for children and young people is at the heart of this plan," O'Brien said.
"Research shows that completing Year 12, or its equivalent, increases the likelihood that a young person will move into further study or employment and go on to participate fully in their community, with improved employment, health and overall life outcomes."
The Smith Family's
Learning for Life
program helps children engage with their learning through positive educational experiences and provides opportunities to grow skills and access to role models.
Last year nearly 6,000 Aboriginal and Torres Strait Islander students and their families were supported by the program, which is proven to boost Year 12 completion rates and leads to improved education, employment and social participation outcomes.