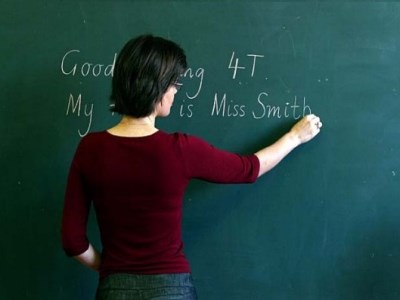 The Federal Government has released the results from last year's test that assessed the skills of new teachers – and it is good news.
The results showed that out of 13,000 teaching students who sat the Federal Government's new Literacy and Numeracy Test for Initial Teacher Education Students, 95% demonstrated 'up to scratch' literacy and numeracy skills.
The figures revealed an average 92.6% pass rate for the literacy component of the test and 91% pass rate for the numeracy component, compared to 92% and 90% in the trials of the Test in 2015.
However, those numbers jump to a 95% pass rate for literacy and 94.2% pass rate for the numeracy component when the data is adjusted for those students who sat the test more than once.
Federal Education Minister, Simon Birmingham, said this was good news for Australian students and their families and "a credit to our new teachers".
"A pass rate of approximately 95% for overall students shows this test is driving excellence. Those students, who have initially failed, have worked with their university to bring their skills up to scratch," Birmingham said in a statement.
"While there have been improvements in the numbers of people passing the test, the results also show why the test is necessary to stop under-skilled graduates being able to be registered to teach this and future generations of children."
Birmingham added that while many different skills and competencies make up a great teacher, "a solid grounding in literacy and numeracy" is essential for all prospective teachers to be able to foster the development of these critical skills in students.
"We know that skilled teachers are essential to lifting student outcomes and this Test helps ensure we have educators in our classrooms with strong levels of literacy and numeracy skills," he said.
The test was one of the Federal Government's teacher education reforms designed to boost the quality of graduates.
"Our teacher education changes are designed to improve the quality of teaching courses and align them to the expectations of principals and school leaders, as well as to lift the standards of those courses with the students they accept and graduate," Birmingham said.
"At a classroom level, we're also working to implement more than a dozen reforms in schools that focus on outcomes in literacy, numeracy and STEM subjects, ensure the best teaching practices are being used and better preparing our children for life after school."
Related stories:
Are our trainee teachers up to the task?
How peer observation is improving teacher quality
Don't skimp on teacher quality – top private school principal