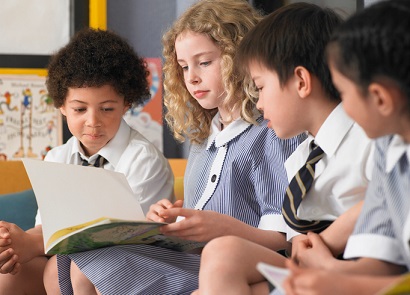 International students are highly valued by Victorian school principals but more needs to be done to support their learning, according to a new report.
Education experts from Monash University Dr Hongzhi Zhang and Dr Philip Wing Keung Chan surveyed 55 principals of Victorian independent schools about their experience of educating students from China, Hong Kong, Japan, Singapore, South Korea, Taiwan and Vietnam.
"There are over 25,000 international students in Australian schools, but the experience of these students is not well-understood," Dr Phillip Chan, who is originally from Hong Kong, said.
"As Chinese-speaking researchers, we wanted to fill that gap."
Around 75% principals rated the contribution of their international students was either extremely important or very important. The rest gave it a rating of moderately important. More than 85% were either satisfied or very satisfied with the contribution made by international students to their school culture.
Principals said these contributions included improving cultural awareness, enhancing language diversity and enabling culturally responsive teaching.
'Schools need to build more awareness'
According to the school leaders, the most common things affecting the international students' ability to adapt to Australian schools were their local classmates, teacher encouragement, fluency in English and cultural understanding, the report found.
A number of schools reported they were taking active steps to support their international students such as offering as language support (27%), academic support (24%), cultural support (19%), and designated international student advisors (17%).
However, schools needed to build more awareness of the different learning styles and culture, with many principals hungry to understand what best practice might look like, the research revealed.
Dr Zhang – who grew up in China – has experienced this first-hand.
"There's a real difference between the ways children are taught in Australia and in countries such as China. However, 17% of school leaders saw no need to tailor their curriculum to help students adapt," he said.
"Asian students can be seen as passive by Australian teachers because they don't ask questions in class. But for those students, asking a question be a sign of disrespect."
Shared values can help bridge gap
The level of interaction with local students was another area that schools were looking to improve.
"In 18% of school principals reported the international students rarely interacted with locals. For those students, that is very isolating," Zhang said.
"Meeting students halfway can help them adapt and helps build bridges between international and local students."
One of the school principals interviewed said it was important for the school to help bridge this gap through shared activities.
"If the local student can see that they can make a difference with an overseas student, they will. There's a real human need to want to help people," she said.
"I think the best interactions is to set up something physical both groups can do. That leads to more conversation."
Dr Chan said there was also the need for schools to include the families of international students in their communities.
"Due to language restrictions and cultural barriers, it is difficult for these parents to actively participate in school activities," he said.
"Schools need to seek ways to include these parents in their school communities and reduce the isolation of international students at school."