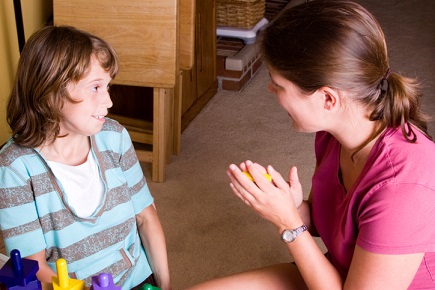 In April, a new school designed to improve learning opportunities for autistic students will open its gates.
Josiah College is partly funded by the Federal Government, is a part of Emmanuel College, one of the city's leading private schools. Josiah will eventually offer places to 64 children from years 2-10.
Emmanuel and Josiah College executive principal, Patrick Innes-Hill, said the college has been many years in the making and that experts in the field of autism have played an important consultancy role.
"Some of the key challenges for children with autism are social and sensory in nature, and although many children with autism succeed in navigating the social and sensory demands of mainstream schooling, others require something different – and Josiah is for these students," Innes-Hill said.
Architects have designed the new school taking into account recent research into the sensory sensitivity in children on the spectrum. Innes-Hill explained that noise from outside, flickering lights, the hum of an air-con or the movement of a fan may have an impact on learning.
"What to a neuro-typical child is just a background hum or glare from a white-board can be distracting or distressing to a child with autism, so we have designed Josiah's buildings, gardens and even the furniture with this in mind," he said.
"As a school with intentionally small classes, specialist staff, and an autism-friendly version of the Australian curriculum, we will be able to not only maintain the student's academic progress, but also help them to develop the skills they will need if they choose to transition successfully back into neuro-typical education."
According to the Australian Bureau of Statistics (ABS), the most recent figures show that 86% of children with autism who were attending school reported 'having difficulty', the majority of whom had difficulty with fitting in socially, learning and communication.
The same report said that between 10 and 20% of children with autism are outside of mainstream education, predominantly being home schooled or bouncing from school to school.
Related stories:
New program helps teachers with autistic students
Opinion: Inclusion rules the day
Too much tech harms child development – study