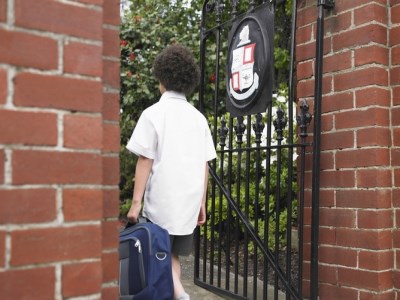 Call it a "get-rich-slow scheme".
By opting not to enrol their kids in a private school, parents could save themselves more than $1m, figures from the Australian Scholarships Group (ASG) have found.
The ASG revealed that parents will spend $541,275 to put one child born this year through private education in Sydney, compared with $71,406 for public school education.
However, ASG chief executive John Velegrinis believes that parents who privately educate their children will help them achieve greater success later in life.
"Education is one of life's major investments — in some instances it is an even bigger investment than the family home," Velegrinis said.
"By putting a little bit away parents are more likely to achieve the goals they have for their children."
The findings by ASG follow a recent
Save Our Schools
(SOS) report that
showed
private and public education on par, with students from both sectors achieving similar results.
According to
Trevor Cobbold
, the group's national convener, whether a parent sends their child to a private or public school makes no difference to their child's academic results.
"Our study shows that the often presumed better results of private schools are a myth," Cobbold said.
"Our research has shown it is simply not true when you compare like with like."