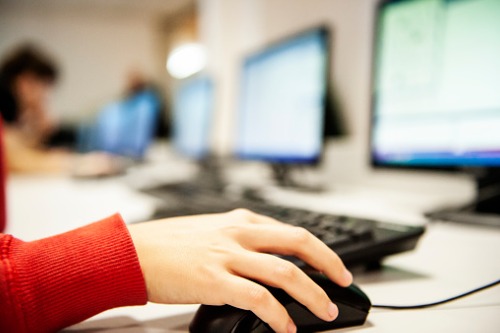 High school students from Perth, Canberra, and regional Victoria recently competed in series of cyber challenges hosted by Edith Cowan University (ECU).
More than 100 students from Perth, Canberra and regional Victoria vied for the honour of top spot of the PeCan Capture the Flag (CTF) event, held over 10 and 11 October.
Students from 13 high schools in Perth were based in ECU's new Security Operations Centre, while interstate teams join online via Zoom for the duration of the two-day competition. After a day of training, the student teams competed in a series of cyber security challenges developed by ECU undergraduate and postgraduates.
In a statement, ECU announced that students from Perth Modern School claimed victory in the advanced round of the competition, narrowly edging a team from Christ Church Grammar School for the top prize.
Tony Marceddo, Director for the Institute for Securing Digital Futures at ECU, said the event was a "unique opportunity for high school students to look at a future cyber career."
"This event provides high school students the opportunity to try their skills in ethical hacking, threat hunting, and forensics skills that are required for a cyber security career," Marceddo said.
"We hope this cyber taster helps to break down myths about the types of people who work in cyber security and see opportunities to pursue a career in an industry facing a massive skills shortage."
According to Marceddo, with the "soaring costs of cybercrime," the cyber security industry is set to "replace the mining sector as the next jobs boom in Australia."
"Over the next decade, Australia will need more than 60,000 skilled professionals to fill the looming employment gap in the industry," Marceddo said. "It is expected the global cyber security workforce shortage will reach between three and six million over the next few years."
"Cybercrime can affect businesses, retailers and individuals resulting in data breaches, reputational damage, business disruption, information loss, revenue loss, productivity loss and loss of personal history and photos, among other consequences," said Alexa Palassis, an honours student at ECU.
ECU's Institute for Securing Digital Futures sponsored the event, together with WA's AustCyber Innovation Hub, Australia's Signals Directorate, Asterisk (CyberCX), and Trustwave.