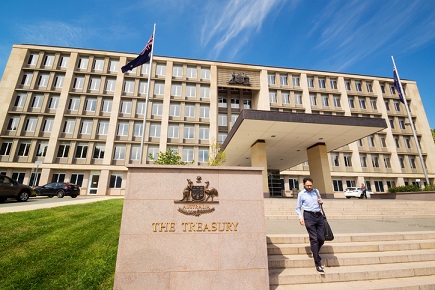 The NSW Government has announced 'historic firsts' for its public schools as part of the state's 2018 Budget.
NSW Education Minister, Rob Stokes, said $17.3bn in "record funding" would provide new and upgraded schools, "unprecedented investment" to air condition more classrooms and universal pre-school for three year olds.
This year's NSW Budget will provide 170 new and upgraded schools over the next four years, with planning for 20 schools to begin this year.
"That brings our total schools building program to 230 new and upgraded schools since 2011," said Treasurer Dominic Perrottet.
New enrolment data for NSW public schools show enrolments continuing to rise at a rate of about 8,500 a year. Enrolments at public primary schools have risen for the ninth year in a row and high school enrolments have grown for the first time since 2011.
"NSW is experiencing an increase in school enrolments and we have in place an unprecedented program of investment in new and upgraded schools to meet this demand," Stokes said.
Other education investment in the 2018-19 NSW Budget includes $160m to address school maintenance issues, $71.8m to implement the government's new literacy and numeracy strategy in schools and $50m in additional 'flexible funding' for schools to implement the School Leadership Strategy - freeing up principals and school leaders from administrative work.
This week, the government also pledged hundreds of extra full-time maths and science teachers for the state's public schools.
Stokes said the decision was motivated by ongoing population growth in areas such as Sydney's north-west and south-east, as well as a shortage of maths and science teachers across the state.
"Only outstanding educational leaders can engage students," Stokes said.
"Teachers are the engine that drives our education system, so it is essential that we not only recruit them, but continue to offer comprehensive support to teachers throughout their careers."
Related stories:
NSW schools to reap $6bn windfall
Major STEM boon for schools announced