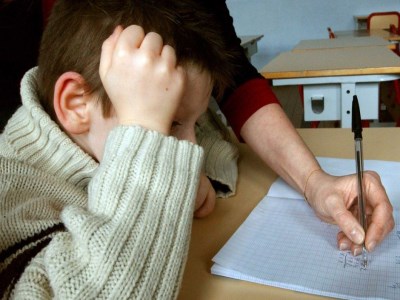 In 2014 a parliamentary inquiry found homework had very few academic benefits for primary school students. Despite this, many schools continue to have rigorous homework policies in place.
While some schools, such as Cambridge Park Public School, give parents the option to permanently excuse their child from homework, others aren't so ready to abandon a 200-year tradition.
Part of the challenge, says RealSchools founder, Adam Voigt – also a former principal – is making parents aware of the research that shows homework not only fails to improve student learning, but stunt it.
"If we give them the right information and a strong rationale of why we're making these decisions, we find that they jump on side with us," Voigt told
The Educator
.
"This way, principals can position themselves as a strong community school and persist with making a difficult change."
Voigt said there was a growing perception among many parents that homework – while once a big part of their own educational experience – no longer has the relevance it once did.
"Homework is something that some parents jokingly call educational fairy floss, in that they look back on it glowingly, but the truth is there wasn't a lot of nutrition in it," Voigt said.
"However, it's about not landing these decisions on parents out of the blue. It's about parents trusting principals to act on the research and build policy accordingly."
Voigt knows first-hand that such a policy can work.
During his time as principal of Rosebery Primary School in the Northern Territory, Voigt received "strong anecdotal evidence" from the parents of his students that their engagement with learning had improved since dropping homework.
And the policy remains in place at the school today, four years on after Voigt leaving.
Voigt said a recurring theme in the debate over homework is the idea of time-poor parents and tired students trying to immerse themselves in academic tasks late at night – something he said was not conducive to better learning outcomes.
"If parents are doing homework with their children, they're trying to squeeze it in half an hour before bed when kids are generally not at their best to learn."