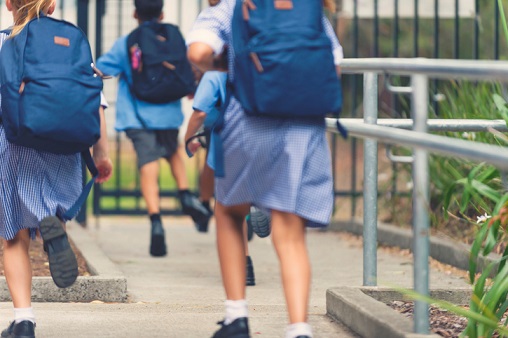 When it comes to standing out in a competitive school environment, branding can make a significant difference as to whether a prospective parent walks into your school's gate, or walks straight past it to the one down the street.
So where should a principal start in this journey?
Dylan Malloch, director of marketing and communications at St Paul's School, located in Queensland, said schools are generally getting more sophisticated when it comes to diversifying their advertising spending.
"This means that many schools are moving to more online ads, such as Google and Facebook, but they are spreading themselves very thin when it comes to what their key messages are," Malloch told The Educator.
Malloch said that in his observations, many schools are feeling pressured to "tick every promotional box" when it comes to how they market themselves publicly.
"I was looking at one school's website the other day, and there were eight different scrolling options on the homepage. They were touting a range of different programs, ranging from junior school, music, sports and STEM," he said.
"Schools subsequently end up becoming a jack of all trades but master of none, because they're trying to communicate everything at the same time."
Malloch said this doesn't help schools communicate effectively with prospective parents.
"This is a question for headmasters and whoever does a school's marketing advertising," he said.
"Schools need to think about the 'what' and not just the 'where'. A lot of schools approach it the other way, which I think is upside down."
Malloch said schools need to spend more time thinking about what they want their reputation and brand to be.
"That's not a quick fix and will take time for schools to develop their own brand. If parents were asked how to describe their school in a sentence, there would likely be a broad variety of responses to that question," he said.
"However, principals should meditate on what they'd like those answers to be."
Malloch said that in his role as director of marketing, he has the opportunity to contribute to the school's direction at the same level as the other senior leaders of the school.
"We've found that this helps add a different flavour to our conversations about the school's marketing and branding," he said.
"For example, if a school has a director of junior school, middle school and secondary school, everyone is likely to be fighting for their own turf."
Malloch said this can permeate "a buffet-style" advertising where the principal feels pressured to say the school does everything and anything, rather than focusing on a key brand or differentiator.
However, he added that schools should also be careful not to "throw the baby out with the bath water".
"Schools still need to show potential parents that they have a broad range of services, but they have to consider the filter they're looking at things through," he said.
"At St Paul's, we've built a very strong brand on the concept of creativity and innovation, so if you're a principal touting your school's music or STEM program, what is the lens you're looking at that through – and is this contributing towards building your brand?"
Related stories: