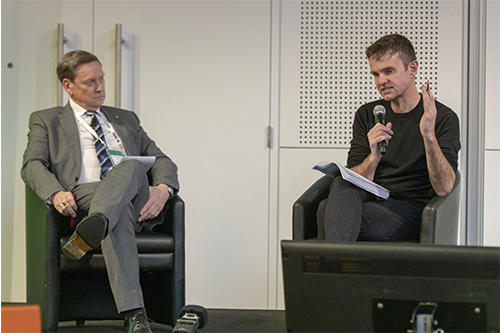 In a world that is changing so fast, how should educators be preparing young people for life outside the school gates? Helping students achieve the best possible learning outcomes can be challenging at the best of times, ensuring they acclimatise to seismic social and industrial shifts is another thing altogether.
This week, the Australian Council for Educational Research (ACER) held its annual research conference in Melbourne, which explored innovative ways of conceptualising, developing and assessing a broad range of priorities for student learning and development in the 21st century.
The Educator recently spoke to ACER chief executive, Professor Geoff Masters AO, about the Conference's theme: 'preparing students for life in the 21st Century: Identifying, developing and assessing what matters' and the key takeaways to come out of the Conference for school leaders.
"Two consistent themes emerged from the conference: the challenges of defining the skills and attributes required for life in the 21st century and the challenges of accurately assessing their development," Professor Masters said.
"While further clarity is needed, it was broadly agreed that the possession of a broader range of competencies will be essential to full participation in employment and as a citizen."
In terms of opportunities, Professor Masters pointed to the idea that general capabilities can be effectively integrated across the curriculum to achieve greatest impact – something demonstrated in a presentation by Eltham High School's Loren Clarke and Melissa Hughes.
"Critical thinking doesn't just belong to maths, Loren said, but to every subject," Professor Masters said.
"This interdisciplinary approach was echoed in a session about the Australian STEM Video Game Challenge, in which team mentor and St Anthony's School (WA) teacher Ben Wynne talked about the many skills – collaboration, creativity, problem-solving, literacy, game design and computer coding, to name a few – his students developed through the competition."
Professor Masters said attendees of the conference heard the "passion and commitment from across the educational spectrum to achieving the best possible outcomes for Australia's students".
"They also heard that teachers should be front and centre in educational reform," he said.
"The importance of evidence in informing teaching was a feature of many presentations, with Australian Department of Education Secretary Dr Michele Bruniges declaring that quality teaching begins, rather than ends, with assessment data and that learning progressions 'guide and support', not replace, teacher judgment."
Professor Masters said Neil Selwyn's final keynote speech ended with a plea to teachers to become more involved in the national conversation about the future of Australian education.