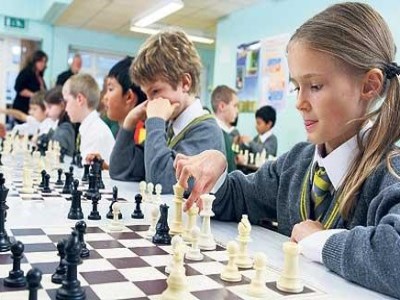 Amaroo School, located in Canberra's north, is providing an elective chess program for Years 6 and 7 to opt into, which is helping students be motivated and engaged in learning.
Year 5 teacher, Steve Clarke, told
The Educator
that apart from helping to improve the concentration of students, chess also teaches patience and perseverance.
"These are qualities which many students of today's fast paced media age often struggle to develop," Clarke said.
"Chess provides an opportunity for students to be taught how to focus on a problem or situation through careful observation of the events that are unfolding around them."
John Adams, government relations director with the Australian Chess Federation (ACF), recently announced plans to conduct a research project drawing on a large international body of work into the positive impacts of the game on brain development.
"The Gonski report clearly outlined that the performance of Australian school children, based on the OECD's Programme for International Student Assessment, has been in decline since 2000 across mathematics, science and reading," Adams told the
ABC
.
"The research project will investigate whether chess in schools can assist in arresting the decline in student performance and enhance educational outcomes."
Amaroo School's playground has a large outdoor chess set where students can play, as well as traditional-sized sets for use in the classroom.
Clarke explained how chess has been improving students' abstract thinking and creative problem solving, widely considered key elements of 21
st
century learning.
"Throughout the game players juggling multiple considerations simultaneously, thinking abstractly to solve problems by recognising patterns," Clarke said, adding that his students' behaviour and learning outcomes have improved as a result of playing the game.
As a school, some of the benefits Amaroo observed from exposing its students to chess as part of the curriculum were as follows:
Increased attention spans – this is relevant to all curriculum areas as they are able to concentrate for longer periods.
The social platform provided through Chess Club has allowed students from vastly different backgrounds and academic abilities to come together to build positive relationships.
Engagement levels are very high as students are motivated to perform well while playing Chess.
Students who regularly encounter difficulty resolving playground issues have become better equipped to deal with these events by being exposed to winning and losing as part of Chess.
Positive self-image of low esteem students has been enhanced by them being engaged as mentors to younger or less capable Chess playing students