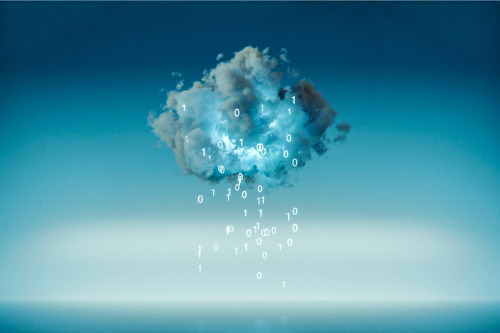 TASS talks to Jayson Mullins from Toowoomba Grammar School about what he describes as the 'day of the perfect storm' – the series of unfortunate events that led him to the Cloud.
Toowoomba Grammar School (TWGS) is a K-12 school and boarding facility with 1,200 students located in Toowoomba, Queensland. TWGS have been a TASS customer for 20 years, and for many of those years they managed their servers on-premises.
Jayson Mullins joined Toowoomba Grammar School as the ICT Director in 2019 and upon joining the school, was given the directive that the school needed to take a different direction in terms of strategy, technological governance and innovation. Shortly after Jayson started, the day of the perfect storm occurred.
"In April 2019, we had a core switch failure, which is probably the worst nightmare for any IT manager out there. What that meant is the entire school was down, from seven o'clock that morning," reflects Jayson.
"I say it's a perfect storm because not only did it go down just before school started, it also happened to be our Parent-Teacher Interview Day."
As an on-premises school this downtime had schoolwide impacts: attendance could not be recorded, medical details and timetables were inaccessible, and TWGS could not run their Parent-Teacher Interviews or communicate directly with parents to notify them.
"I vividly remember a PA announcement to the boys to tell the parents that we're cancelling Parent Teacher Interviews" Jayson says.
Prior to this, Jayson was in discussion with Sam Fisher, Chief Technology Officer at TASS, about TASS' Cloud Hosting Solution. He had already identified that the Cloud was the answer to IT governance and risk management that the school was looking for.
Sam Fisher explains that "TASS Cloud Hosting is managed by experts in both the product and environment around the clock, so if something goes wrong, we're there to fix it for you meaning the technology is available when you need it."
But Cloud is about more than just keeping the 'lights on', it also plays an important role in protecting schools and businesses from malicious attacks, Sam explains.
A shift from on-premises to cloud can also raise internal job security concerns, as it removes the need for someone dedicated to maintaining server infrastructure. When we asked Jayson about this, he quickly dismissed these fears.
"It actually freed up a lot of our maintenance and administration side of things, which allowed us to focus on… more strategic focal points here at the school around security and infrastructure, uptime and business continuity."
"When COVID struck and everyone went into crisis mode, it was business as usual for TWGS".
The series of events that led TWGS to the Cloud were not just unfortunate, they were every ICT Director's worst nightmare. However, for TWGS, hindsight is a beautiful thing as the 'perfect storm' allowed the school to quickly evolve its technological landscape to take a leap into the future. As Jayson eloquently puts it:
"The shift to Cloud was more than a way out of trouble, it was a very strategic move."
To watch the full interview: click here.