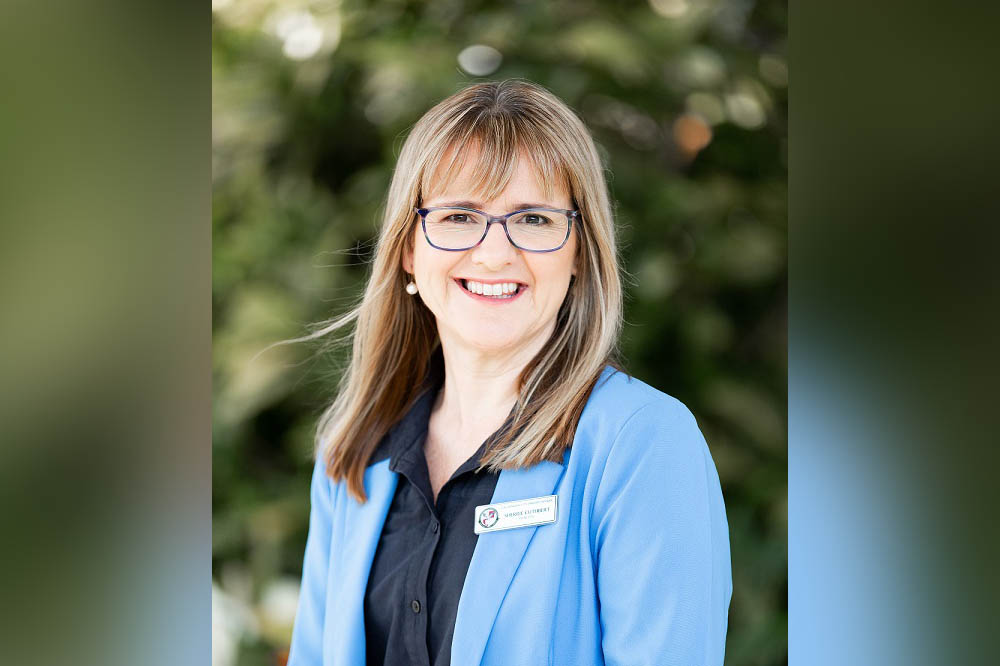 Last month, an issues paper released by Independent Schools Queensland (ISQ) said the COVID-19 pandemic is likely to cause a catalyst for reform in the education sector.
The paper, written by respected University of Melbourne academics Professor Jim Watterston and Professor Yong Zhao, proposed a major rethink of six key areas of education, including the purpose of schooling, the structure of the Australian Curriculum, student assessment and the traditional role of teachers and students.
Recognising the need to move beyond traditional models of education so that their students and staff are better prepared for the future, some schools are already in the process of transforming the way teaching and learning happens in their classrooms.
During the switch to remote learning, Caloundra City Private School, located on Queensland's Sunshine Coast, conducted a survey of parents, students and staff, and also sought advice from award winning strategic planner, Dr Jamie Dorrington.
In response to the feedback received, the school recently launched its strategic plan to refocus priorities for the next two years and beyond.
'The pandemic cemented our direction'
The school's principal, Sherrie Cuthbert, said the COVID-19 pandemic cemented the direction the school had planned.
"It highlighted the need for all educators to focus on teaching our students transferrable skills," Cuthbert told The Educator, adding that the school's strategic plan focuses on ten transferrable skills.
"As it turns out, our first identified transferrable skill is a global perspective. The pandemic revealed to students, parents and teachers the impact of a pandemic due to globalization and the need for us to all do our bit".
Cuthbert said this was a lesson in building awareness of global issues and how they impact us all.
Another key feature of the school's strategic plan, said Cuthbert, is adaptability.
"This skill was really brought to the forefront as a result of the pandemic," she said.
"Teachers and students had to adapt very quickly to the new restrictions, this didn't come without its challenges to learn new ways to cope and thrive under the new model of learning".
Cuthbert said the need to ensure that students had the adaptability skills to face a very different world of work to today's one became even more imperative as the school devised its strategic plan.
Tackling digital distractions
Personal Development, Health and Physical Education and Wellbeing was also made a priority as a result of key learnings from the pandemic, Cuthbert said.
"After surveying students weekly to ensure they had all the resources and support they required to get through the online learning period, we found consistent interaction with a device was having a negative impact on concentration levels and overall wellbeing," she explained.
"On return to face-to-face learning, in addition to our existing 'turn your phone off at the gate' policy, we made it a priority to limit technology use and provide further structured physical activity events at lunch".
The school introduced a 'staff verses students' fortnightly physical activity which acted as a relationship building opportunity as well as a chance to get some exercise.
"PDHPE and the wellbeing program continues to be refined to ensure our students continue to be happy and engaged learners," Cuthbert said.
'You don't need to be in the classroom to learn'
Cuthbert said other transferrable skills involve understanding the scope of learning networks and the need to adapt and be creative in our thinking.
"Our learning networks should, and do go beyond the classroom, and our at home learning showed students and teachers that they didn't need to be in the classroom to learn," she said.
"Applied learning is the most effective, and engaging our students in new and creative ways to learn, even at home was our strategic plan in action".
The school's students picked up packs that allowed for Science experiments and Art works to be done at home, as well cooking demonstrations that were followed by junior students through their iPad.
"We had students showing their engineering skills building towers out of house-hold items such as toilet paper rolls and connectable pens. The list could go on and on," she said.
"Teachers, parents and students had to solve problems creatively, another one of our transferrable skills, and there is no doubt that this skill will equal success for the mid-21st Century".
Cuthbert said 2020 has seen examples of how businesses have been able to adapt and survive through creative problem solving.
"We value this skill and build capacity for this type of thinking for our students at Caloundra City Private School".
A bigger focus on wellbeing
Cuthbert said no learning happens and no growth is made academically if students do not feel safe, connected, healthy and happy.
"We focus on students learning who they are and what they value through self-reflection and building relationships with teachers and each other that are safe and meaningful so students are able to grow confidence, and thus build self-efficacy," she said.
"This is paramount to success – a belief in themselves and what they stand for through evidence and accomplishments".
Cuthbert said the school's "refreshed" wellbeing program is based on PERMAH (P – Positive Emotion, E – Engagement, R – Relationships, M – Meaning, A – Accomplishments, H - Health).
"The approach is shifting to be more proactive, rather than reactive. If we are reacting, it is generally too late to achieve a positive result," she said.
"We are also moving focus to the individual, rather than the group, by developing positive ways to 'earth' our students by reconnecting to each other, themselves and the environment".
Through positive education, Cuthbert said the school tries to 'brain train' its students to realise when they need down time or quiet time.
"Our aim is to develop creative, connected, confident and engaged young people and we do this well due to our small-school philosophy," she said.
"A small school allows for each important individual student to be known and we want our students to be known for having the skills to be successful in the mid-21st Century".
Building transferrable skills for life
Cuthbert said there is abundant material available to help society understand the challenges that await young people and the need to re-think the way they prepare for the world of work.
She pointed to a 2015 report by the Committee for Economic Development of Australia (CEDA) which estimated that up to five million Australian jobs faced the possibility of being replaced by Artificial Intelligence (AI) and automation.
"They warned that jobs with low social interaction and creativity would probably be replaced with IA," Cuthbert said.
Another report, conducted by Burning Glass Technologies in 2019, surveyed almost twenty-six million US job vacancies and found the most common requirements of potential employers were Communication, Problem Solving, Collaboration and Creative and Critical Thinking.
"There are what are called transferrable skills. Human skills, in other words tasks, that computers cannot do is the future of work, and as educators, we need to define these skills, integrate them into our teaching and learning programs and measure our students' development of them," Cuthbert said.
"And so, at Caloundra City Private School, we are doing this and have decided on our ten transferrable skills that drive our teaching and learning and prepare out students for work in the mid-21st Century".