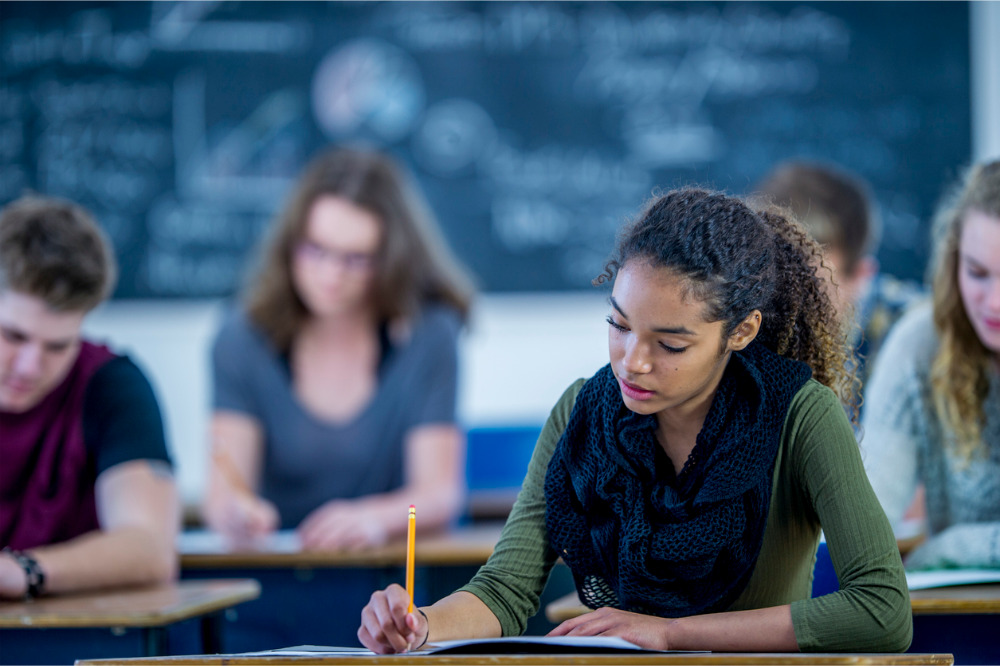 A world-first study has revealed HSC stress can be reduced by short periods of high-intensity exercise.
The study, jointly funded by the NSW Department of Education and the National Health and Medical Research Council, involved 670 Year 11 and 12 students from a range of backgrounds across 20 government schools in NSW.
Researchers from the Australian Catholic University and Northeastern University (Boston) incorporated hair follicle testing as a novel way to assess students' exposure and response to stressful life events. Consenting students provided a hair sample before and at the end of the trial.
Alongside improved cardiorespiratory and muscular fitness, the researchers also observed, among a sub-group of students who were at-risk of poor mental health, reductions in stress and improvements in working memory,
Lead author and sport scientist from the University of Newcastle, Professor David Lubans, said the findings show the importance of physical activity in the senior school years.
"We know that physical activity declines and school-related stress levels increase during adolescence," Professor Lubans said.
"At a time when these young adults are navigating stressful exams, managing relationships and all the additional pressures on them in the modern world, any extra support we can give them to enhance their physical and mental health should be a priority."
The Burn 2 Learn study involved participating students completing two to three, 10-minute, high-intensity interval training sessions per week, delivered by teachers trained by the research team.
"We were excited to see reductions in hair cortisol concentrations as it showed participation in exercise led to adaptations in students' physiological stress response systems, which helped them cope with the stressors of daily life," Professor Lubans said.
"While we can't entirely remove stressors like major exams, participating in vigorous intensity exercise can help buffer the negative effects of these key life events."
NSW Department of Education School Sport Unit leader, Peter Banks, said the research showed the importance of HSC students ensuring they maintained a balance between study and physical activity.
"This study shows that just 20 minutes of intense activity each week can impact positively on students' ability to juggle the pressures of the HSC," Banks said.
He said in response to the findings the NSW Department of Education was now offering online workshops to support teachers in delivering the evidence-based exercise program to senior students.
Following last year's HSC results, Professor John Fischetti, Pro Vice Chancellor of the Faculty of Education and Arts of the University of Newcastle, said schools "can no longer be testing centres designed to sort people based on arbitrary criteria".
Schools are currently preparing students for exams, rather than preparing them for life," Professor Fischetti told The Educator, adding that this is creating unnecessary stress for senior students.
"If we took the pressure off the test and put the emphasis on learning, we would have a new way to teach. The real challenge is teaching for learning rather than testing".