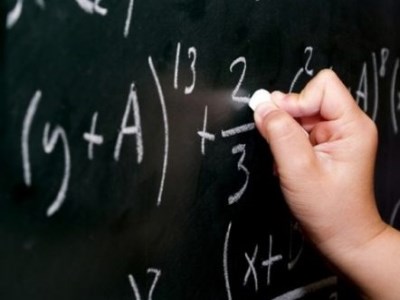 Reports have shown that student outcomes and engagement in maths have been steadily declining over the years. In 2016, just 69% of HSC students studied a maths subject – down from nearly 95% in 1986.
But on 31 August, an event aimed at raising the public profile of maths and improving student outcomes will bring together thousands of students from across Australia to help reverse this trend.
The Matific Games will see players compete to 'cross the line' with the most participation and highest average stars collected.
Any primary school in Australia and New Zealand is welcome to apply, and can win up to $20,000 cash plus $30,000 worth of prizes, Matific licences and lots more.
Lee-Ann Saurins, principal of Valentine Public School, located in the Hunter Region of NSW, told The Educator that the greatest value for her students was the capacity to "motor through the maths syllabus at their own pace".
"The greatest value of Matific for my students is the capacity to work independently through a process that does not just give them a right or wrong answer and then an option to guess the answer," Saurins said.
"Matific actually scaffolds the learning, offering clues to the correct process – the child's mind is then not just guessing, it is considering the next step to solve the problem".

Saurins said teachers have the advantage through Matific to personalise the learning for their students, to set work at student level for classroom group work and set home tasks to stimulate students outside school settings.
"I know this works as my students have completed 24,000 activities already this year," she said.

Saurins recalled the time a Year 1 boy was sent to her office for not following teacher's instructions.
"The teacher's instruction, he told me emphatically, was in the subtraction letter to take the little number away from the big number. He refused, telling me that he wanted to take the big number away from the little number.
"I asked him: 'how can you do this?' and he proceeded to demonstrate a number line with positive and negative numbers and then stepped out the procedure for 4-8=…..perfectly."
Saurins said that when she asked him how he could possibly know that at seven years of age, he replied "Matific" with "bursting eyeballs".
Brent Hughes, education expert at Matific, told The Educator that the company applies its seriousness about maths to games, which in turn make the subject fun for students.
"We recently won some international awards – one for being the best maths resource and another for being the best game based resource," he said, adding that Matific beat companies that only do one or the other.
"We won both categories. If there is a school out there that feels like they've missed the boat for the competition I urge them to reach out, we will help them get involved. The more the merrier".
Valentine Public School student, Mitchell Summers, told The Educator that maths "gives him ideas about doing things in the world that people need maths for to do".
"It just gets me focussed and motivated about learning," he said.
"Maths also switches my brain and makes it stretch. When I do maths activities, my brain gets bigger and bigger and I love it".
Summers said he participated in the games because it sounded like fun.
"Once I started doing Matific I was amazed at how many levels and how many maths activities I could do," he said.
"I have nearly finished every level on Matific because I love doing the activities. I love that it not only has maths games but it has games which are really fun. I just makes my mind full and ready to learn everywhere".