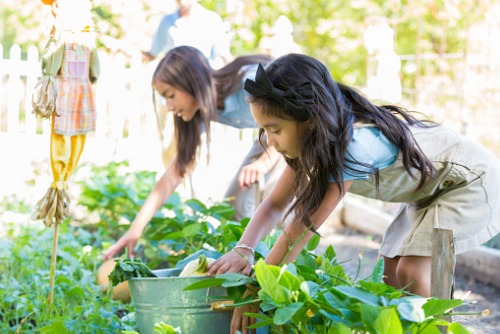 With a growing national and international focus on improving the environment and sustainability, schools are expanding the way students are educated about issues such as climate change, overpopulation and air pollution.
One of the greatest challenges for schools and communities alike lies in ensuring that the next generations are willing to take on social responsibility when it comes to conservation and sustainability.
On 22 April, the launch of a new program will provide Australian primary schools with the chance to win a share in $21,000 worth of grants and prizes by encouraging their students to get creative and enter a unique craft project inspired by this year's theme – environment and sustainability.
The Bostik Smart Schools program, now in its second year, saw more than 960 entries from 306 schools in 2018. Schools have until July 14, 2019 to submit their projects, with winners announced by 26 July.
"The aim of the program was to link learning outcomes with school curriculum by starting conversations about climate change and the importance of caring for our environment with our future leaders in a more impactful way," Bostik's category manager, Mellissa Coulter, told The Educator.
"Education and discussion around the environment, climate change, and sustainability allow kids to understand how our eco-system works and helps them to become more conscious of how everyday actions can affect their environment."
There are three $5,000 grants up for grabs, one for the winner of each age group category: 5-8 years, 9-10 years and 11-13 years. Additionally, runners up in each category will receive a $1,000 Bostik product pack and the People's Choice Award will receive a $3,000 grant.
"We understand how tight resources can be for educational institutes and saw a great opportunity to help out local schools and provide financial support," Coulter said.
Coulter said there are many ways primary school students can step up and be leaders of change in sustainability.
"Getting creative is a fun way of doing that," she said.
"Kids can teach their classmates the benefits of renewable energy and how to reduce their carbon footprint by creating their own wind turbine project with recycled material or develop a model town that is carbon natural. The project options are endless!"
Coulter added that introducing grants like this is a great way to help schools raise much needed funds, and better still, get the children participating and leading the process.
"Supporting and inspiring our students, teachers and parents is integral to our business, and we are always looking for new ways to engage with schools and education programs," she said.
"This competition is just one of the ways we hope to give back."