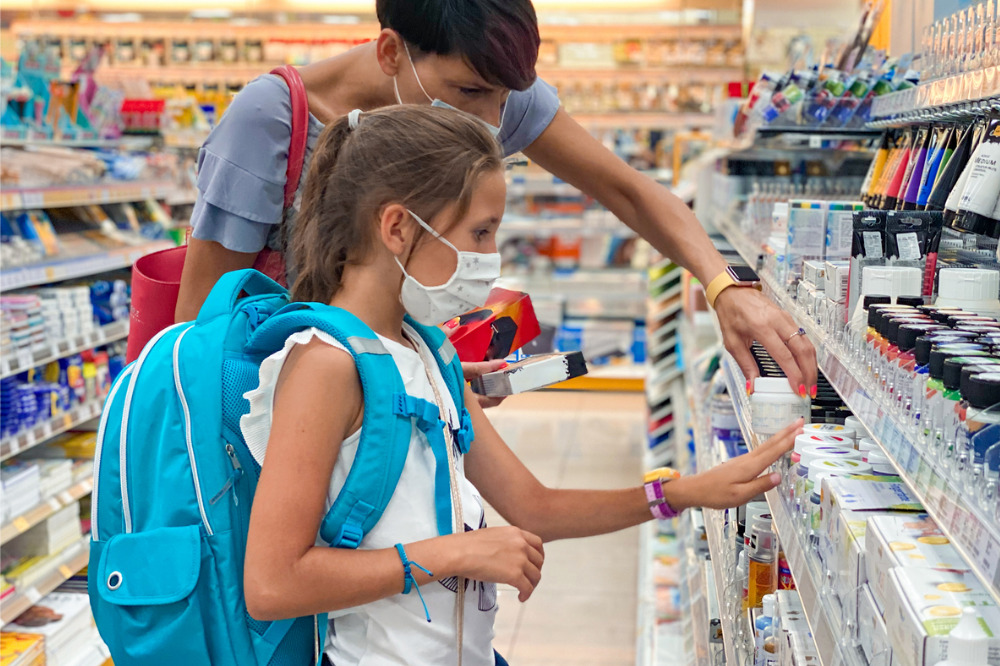 As back-to-school sales kick in, Australian parents are expected to shell out a hefty national spend of $20.3 billion on school expenses in 2022, according to research from Finder.
Essential supplies like textbooks, stationery and uniforms alone will cost parents $570 for primary school and $780 for secondary school, amounting to a total of $2.5 billion across the country.
Tuition and other hidden costs such as school excursions and transport add another $3,621 for a child in primary school. This figure doubles to $6,957 for a child in high school – with tuition remaining the highest expense ranging from $175 for primary schools to $23,269 for private high schools.
In 2019, ANZ reported that school fees have tripled across the board since 2000. For instance, New South Wales is crowned the most expensive state for government, Catholic and private primary schools, with an average tuition of $413, $2,335 and $18,564, respectively.
Results are more varied for the most expensive tuition in secondary schools. To enrol a child in high school, expect to spend $1,012 for government schools in Victoria, $6,295 for Catholic schools in the ACT and $23,269 for private schools in New South Wales.
Parents who are looking to cut back on costs in whatever way they can might want to hear from Kate Browne, finance analyst at Finder, who has a few tips up her sleeve.
Browne advised parents to purchase lunch boxes and water bottles on the cheaper side as these are often misplaced. The same concept goes for other "losable items." The saved amount can then be used to invest in quality backpacks and shoes that will last for years.
"There's no point in buying something fancy if you're going to have to replace it six months later," Browne said.
She also recommended buying uniforms a few sizes up and getting ahead of seasonal sales.
"Don't leave your school shop to the last minute. Start shopping early and look out for back-to-school sales," Browne said. "This can save you hundreds of dollars over the year, especially on pricey items like laptops."