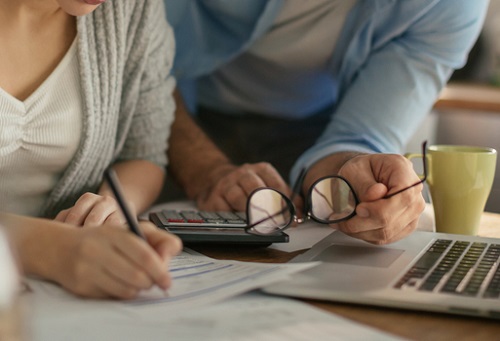 School fees have tripled across the board since 2000 with families forced to cut back on education costs, according to new data from ANZ.
The analysis found that the combination of rising house prices in Australia's major cities and stagnant wage growth is causing many families to feel the pinch of school fees and subsequently abandon the private school sector in greater numbers.
"On average schools with tuition fees between $10,000 and $20,000 have seen a reduction in student numbers, sluggish tuition fee growth and an increased reliance on debt," Tim Suffield, a director of client insights and solutions for ANZ Institutional, wrote on the bank's Bluenotes webpage.
Enrolments in that bracket have declined nearly 1% in the last two years, causing public schools to pick up the slack.
Catholic schools feeling the pinch
As more public schools are built and improved, student enrolments in this sector have increased for the first time in 50 years at the expense of private schools, and especially Catholic schools, which are seeing a marked decline in new students.
Australian Bureau of Statistics figures released in March found that Catholic school enrolments across Australia dropped by almost 1,000 students in 2018 after recording their first fall in more than a decade the year before.
Jacinta Collins, executive director of the National Catholic Education Commission (NCEC) said Catholic schools understand that families make significant sacrifices to pay school fees from their hard-earned incomes, and schools aim to keep fees at a reasonable level.
"In our Catholic schools, the main operating expenses such as teacher salaries are paid by parents, with government support," Collins told The Educator.
"But many schools are also paying for facilities such as buildings, libraries and site improvements which can take many years."
Collins said Catholic schools receive a "tiny amount" of capital funding from government.
"In NSW for example, just 7% of total capital spending in our Catholic schools comes from Federal and State government," Collins said.
"Families in Catholic schools who need financial help are supported with discounted fees and term payments. Some families are exempt from paying fees."
Which states are bucking the trend?
Despite rising school fees, the private school sector is financially strong and healthy in some states.
Independent Schools Queensland executive director, David Robertson, said the state's parents continue to see value for money as evidenced by the highest annual rate of enrolment growth in the sector in more than five years.
"For the first time in a decade the sector's annual growth rate was the highest of all schooling sectors in Queensland," Robertson told The Educator.
The 2019 enrolment data for independent schools showed strong increases on 2018 in the important intake years of Prep (3.3%) and Year 7 (6.5%) which Robertson said are "positive indications of the future health of the sector".
The sector is also showing strong enrolments in NSW, which represent the fastest growing sector in the state.
From 2017 to 2018, enrolments increased by 3% (2,456 students) at NSW independent primary schools and by 1.7 per cent (2,048) in independent secondary schools.
Dr Geoff Newcombe AM, CEO of the Association of Independent Schools NSW, said this is higher than the growth rates of both the public and Catholic systemic school sectors.
"In fact, enrolments have declined in low-fee NSW Catholic systemic primary and secondary schools by 0.6% and 0.5% respectively in 2018," Dr Newcombe told The Educator.
"At the secondary school level – which is where parents pay the highest fees – independent schools educate 23% of students compared with Catholic systemic schools' 17.8%."
Dr Newcombe also pointed out that private schools are subject to "artificial capacity constraints" in the form of caps on student numbers, imposed by planning authorities.
"No such caps can apply to government schools, which are legally required to accommodate all children within their catchment," he said.
However, Dr Newcombe said caps can be imposed on private schools, many of which have been at capacity for many years and therefore unable to accept additional students.
"This is a factor limiting enrolment growth in independent schools which the ANZ analysis does not take into account," he said.