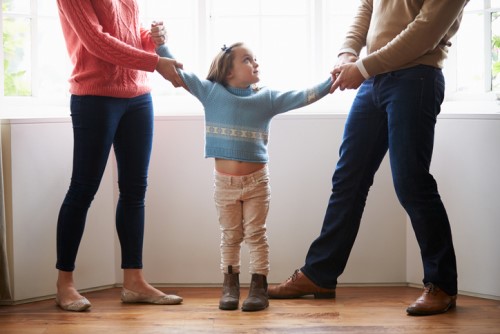 The majority of Queensland independent school parents spend at least two years researching schools and rely on the opinions of those close to them, including their children, to inform their decision, according to a major parent survey.
The fourth survey in ISQ's long-running What Parents Want series, released this week, found that independent school parents are also savvy education consumers who are more likely since the Global Financial Crisis to weigh up all schooling options and plan ahead to pay school fees.
While the top reason parents choose independent schools – preparing students to fulfil their potential in life – has remained unchanged over the 12-year survey series, parents today are placing a greater emphasis on personalised learning and quality teaching.
For the first time in the survey's history, academic performance has also dropped out of the top 10 reasons why parents choose independent schools.
ISQ executive director, David Robertson, said today's parents expected more than the old "one size fits all" industrial model approach to education.
"They are looking beyond test scores and prioritising schools that foster a much broader range of qualities and skills that prepare children for the future and develop their sense of personal and community responsibility," he said.
Robertson said Queensland independent schools offered a diversity of schooling options and education approaches that clearly resonate with Queensland families and the aspirations they hold for their children.
"Enrolments at independent schools have grown by 25,000 students since the first What Parents Want survey in 2006 and continue to comprise about 15 percent of the state's total school-age enrolments," he said.
"Increasing numbers of Queensland independent school teachers are also being recognised as working at the highest levels of their profession as Highly Accomplished and Lead teachers (HALT)."
There are currently 28 HALT-certified teachers in Queensland independent schools - including 10 at Cannon Hill Anglican College, plus a pipeline of 37 working towards this expert status and 48 new applicants.
Queensland Independent Schools Parents Network executive officer, Sue Kloeden, welcomed the survey findings saying she hoped independent schools would use the valuable insights to inform the way they engage with current and prospective parents.
"But education isn't simply a one-way transaction. It's a partnership between schools, parents and children," Kloeden said.
"Parents rightly expect the best for their children, but these expectations must be matched by engagement. International and national research findings over the past 40 years have repeatedly confirmed that parents who are supportively engaged in their child's education have a positive influence on their learning outcomes and wellbeing."