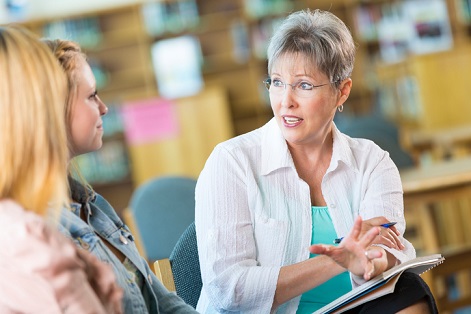 We all know athletes and sports players need a coach to perform at their best. Those climbing the corporate ladder may have sought a business coach. And it's not unheard of these days to seek the advice of a life coach when faced with major changes on the personal front.
But as a principal, have you thought about working with a leadership coach?
Principals Australia Institute (PAI) recognises the value in school leaders undertaking leadership coaching – for the benefit of the leaders themselves, as well as their staff teams and schools.
"We're encouraging principals to reflect on their roles as educational leaders, and consider whether their effectiveness and stressors could be supported by an experienced coach and if they are also effective coaches for their teams," PAI CEO, Paul Geyer, said.
"School leadership roles are multi-faceted, and pivotal to a school's success, so it's vital that principals can coach their teams to achieve."
To help school leaders develop their coaching skills, PAI is offering Leadership Coaching, a professional development offering for school leaders.
Leadership Coaching is being delivered in partnership with Coach Studio, a professional coaching business based in South Australia, with a global reach. PAI's Leadership Coaching enables principals to access coaches with corporate Executive coaching experience.
Coach Studio understands that leaders are at the heart of any high-performing education system, and has developed an 'Education Leader as Coach' program to support principals.
Actively using the Growth model and 'Leader as Coach' approach enables principals to have their personal and professional visions realised, while building strong and innovative school communities.
PAI's Leadership Coaching has been designed with busy school leaders and principals in mind. Professional leadership coaches create a learning environment for leaders which allows them to be their best, whilst learning powerful communication and collaboration tools using only real-work scenarios.
School leaders will benefit from this opportunity to learn from coaches who have a broad business and corporate background.
There is a pre-work component to prime participants for the workshop, which takes just 45 minutes and involves a coach competency self-assessment, and identifying real-life leadership challenges to work through, followed up with a 1 hour webinar post workshop.
Coach Studio's workshop is content-rich in crucial coaching skills, founded on International Coach Federation core competencies.
Its head coaches are Inta Sellick and Megan Fraser, who are both certified with the International Coach Federation, hold active roles in this professional industry body, and bring a wealth of experience from their roles as coaches, facilitators and leaders.
Committed to their own professional development as coaches, they will bring the latest research and methodologies from a global perspective to Leadership Coaching for PAI.
"Coaching is the art of empowering people to improve their effectiveness, in a way in which they feel helped and inspired," Geyer said.
"We hope that school leaders across the country take up this opportunity to learn how to shape a culture of challenge and support in their schools, enabling effective student learning."
Geyer said that creating a performance-focused environment, which is solution-oriented and considers possibilities, improves workplace relationships and develops the skills and confidence of teachers and school leaders, "can only be a good thing for a school and its outcomes".
Principals can check the Events Calendar here to find the scheduled date for your location. For more information or to register for Leadership Coaching, please contact Principals Australia Institute on 08 8394 2100, or email [email protected]

Related stories:
'Australia first' principal certification board announced
Principals rewarded for exceptional leadership
Respected leader appointed to key PAI role