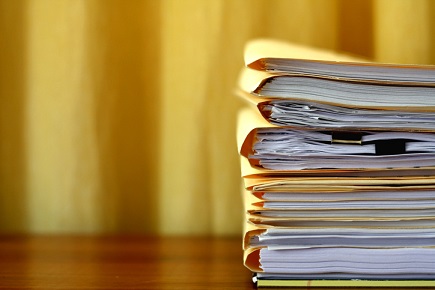 In less than three months, the new school year will have begun, and with it will come a host of administrative challenges that demand everything runs like clockwork.
Unfortunately, start of term can be a stressful time for school leaders who often juggle a range of simultaneous tasks such as managing new enrolments, onboarding new staff and organising school activities.
To help schools manage this process,
Edval
provides timetabling software, solutions and support across all states and territories, as well as in Ireland, UK and Asia.
Over 700 schools and hundreds of thousands of students are currently using the timetabling service, which is helping to simply complex day-to-day administrative processes for educators.
Below,
The Educator
speaks to
Edval
's managing director, Michael Emmanuel, about how the company is helping relieve the administrative burden for principals in 2017 and the year ahead.
TE: What are some of the most pressing administrative challenges schools can expect in the year ahead?

ME:
School leaders are still spending far too much of their time on school management activities and not enough on teaching and learning. In the context of timetabling, this task is highly complex, stressful and very important to the schools strategic plan. It is this importance that demands attention from school leaders and they clearly see a need for software. Yet the complexity of the task at hand that takes time away from teaching and learning, and also leading. We are seeing more and more schools looking to adopt our consultancy services at various levels.
TE: Based on feedback from the schools you've worked with, what is the biggest 'value add' that Edval has for school leaders?

ME:
Our software, support and service unlock opportunities at our schools, and they find themselves in a new environment where collaboration and innovation are possible in the context of timetable planning and generation. There are growing trends towards team-teaching, flexible learning environments, flexible working conditions for teachers and outsourcing specialist expertise related to school management. Edval provides solutions for all of these trends so if I were to condense the value add into one item, it would be our adaptability to these trends, both from a software perspective but also from a support perspective.
TE: Are there any new developments or products from Edval that are in the pipeline for 2018?

ME:
We have been working really hard on several initiatives. Our parent-teacher interviews system, EdvalInterviews and our online subject selection system, WebChoice have been overhauled and are in full release now. By quarter one, we will release our single sign on feature which will make it easier for our users to navigate between compatible systems. By quarter two, we will have released our new timetabling system with a new UI, new dashboard and more powerful algorithms. We will also be beta releasing our new cloud-based primary school timetabling system to give primary schools a better system than just spreadsheet documents.
Related stories:
How to simplify your school's timetabling
Principals turn chaos into clockwork