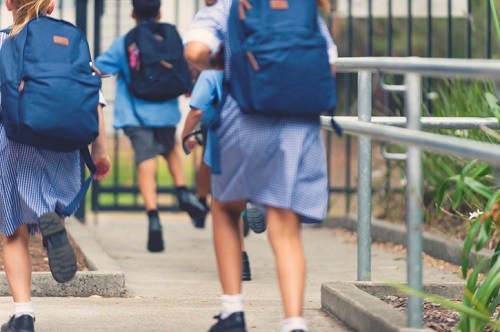 Across Australia, children who live in pockets of severe disadvantage often struggle to realise the same educational and life opportunities as their more fortunate counterparts in wealthier suburbs.
As one of Melbourne's most low-socioeconomic areas, the community of Casey knows this all too well.
Berwick Lodge Primary School – which is located in the area – enrolls students from across the socioeconomic spectrum but strives to ensure that each one has the same quality of education and, ultimately, life outcomes.
The school's principal, Henry Grossek, said that having spent considerable time as a young teacher working in some of Melbourne's most disadvantaged schools, he can see the positive impact that schools can have on students' lives.
Many of these students' families, says Grossek, have experienced generational alienation from the school system.
"The challenge that schools face in addressing the issue of severe student disadvantage is having an adequate level of support and resources to do so in the first place," Grossek told The Educator.
"There is also the question of social stigma, and as we saw not too long ago, prejudice and vilification in some quarters of society – none of which is fair nor helpful."
While schools are doing their best to help break the cycle of disadvantage among less fortunate students, other organisations are hard at work to do the same – albeit with greater resources.
One of them is DOXA Group, established in 1973, which runs youth camps and employment pathway programs (including cadetships) for disadvantaged students. The organisation's work recently caught the attention Grossek.
Grossek, who hosts a radio program called Grossek's View, said his most recent contact and interview with DOXA has sparked an urgency to develop a strong relationship with the organisation.
"The great work that one of our smaller NGOs, DOXA, is undertaking in the field of education so inspiring and desperately needed and as such we will work with DOXA to support and promote them systemically," Grossek told The Educator.
"They have one of the most integrated, holistic and practical approaches to supporting young people experiencing great hardship and disadvantage complete their education from primary school through to tertiary education that I have witnessed."
Grossek said that schools can't always meet the needs of all these children as well as they would like and that DOXA "is a shining beacon for hope and action."
"Community partnerships between schools and agencies such as DOXA are vital in our quest to provide all children with their best chance of a successful schooling," he said.
DOXA's CEO, Steve Clifford, previously served as head of Australian Operations of Save the Children Australia where he led a team of 600 to improve program quality, efficiency of service delivery and maximising impact and outcomes for more than 14,000 children nationwide.
Clifford said the company's ethos is "to support young people across key developmental stages and help them achieve greatness in their own lives." One of the ways the company does this is through its Future Focus program, available for students in Years 7 and 8.
"[The program] supports the transition from primary to secondary school and encourages young people to make positive decisions for their future," Clifford told The Educator.
"The impact we're seeing is that these students are showing more interest in school, and they're becoming more confident, self-aware and positive about their future. Some have even become role models/mentors to their peers."
Clifford said Doxa's University Pathways Program supports students in Years 9-12 and provides them with insights into the world of work and tertiary education options.
"We have just had our first group graduate from the four-year program. In fact 64% started with our program as Year 9's. We are seeing many apply to our Cadetship program for undergraduate students, which is fantastic, as they continue their journey towards meaningful employment," he said.
In addition to working with the most disadvantaged schools in Victoria, Doxa also works closely with well-being coordinators and career advisors to deliver in-school programs.
Doxa is currently developing a new four-year program model that seeks to reduce youth unemployment for students attending some of Melbourne's neediest schools.
Year 9/10 students eligible for program entry will receive year-on-year support to stay engaged in school and successfully transition into their vocational pathway, university or work.
"This is an issue we feel strongly about, since strong job growth in Victoria is yet to translate into more jobs for young people," Clifford said.
"In fact, youth unemployment in Melbourne remains around 15% or more when compared with a national unemployment rate of 5.5% for all age groups."
Related stories:
Can technology help disadvantaged students?
Exclusive: 'Beyond just school-business partnerships'