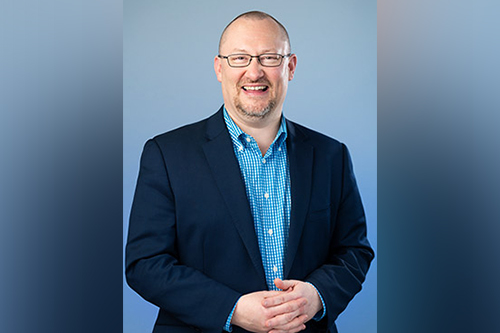 This week, some of education's biggest heavyweights, including Todd Whitaker, Michael Fullan, Alma Harris, Lee Watanabe-Crocket, Victoria Brownlee and Dr Douglas Fisher, converged at ACEL's Vision and Voice conference in Sydney.
The conference theme of 'Vision and Voice – Setting the Learning Agenda' provided a platform for international and national speakers to share their expertise, research and best practice in bringing these two key elements to life.
A key part of the conference was an interactive roundtable featuring ACEL's Academic Advisory Committee – an initiative designed to establish and provide platforms for sharing current research, policy and practice in educational leadership.
Chair of the roundtable was Professor Martin Westwell, chief executive of SACE, South Australia's curriculum and assessment authority. Professor Westwell is recognised as a leading thinker, researcher and presenter in the science and neuroscience of learning.
How to make best use of evidence
Speaking to The Educator on the sidelines of the conference, Professor Westwell said that while research evidence is often thought about as something that schools can simply put into practice in the classroom, this is not the case.
"That kind of approach only applies when things are really simple. As soon as things get complicated, the context matters and educators really need to make judgements about that evidence," Professor Westwell told The Educator.
"Where the evidence can be really useful is in giving educators confidence to say: 'this is what we want to achieve' and 'this is the change we want to make'."
Professor Westwell said a better approach is one that is more aligned to evaluative thinking, whereby educators set their sights on a goal and examine whether they can achieve it – and if not, returning to the drawing board to find out how they can.
"Evidence is only useful when you've got researchers working in partnership with educators and educational leaders to examine what's going to make a difference with this context," he said.
"Other evidence might come with research with small groups of students, or it might be experiential evidence that educators have got about what works in their own school's context. Again, leaders will take that into consideration when they're making their own decisions."
However, Professor Westwell said all of this assumes that the world is standing still.
"Obviously, this is not the case, and adds an extra layer of complexity for educators. So, when we're thinking about how we're setting the learning agenda, we're talking about our values," he explained.
"We're asking: 'what is the learning entitlement of young people?' and 'what can students not leave school without?'"
Professor Westwell said that as the world changes, students' learning entitlement might change as well.
"Perhaps a generation ago, it was enough to have that traditional schooling that was based on knowledge and know-how. For some of us, a lot of what emerged from that was a whole host of problem-solving skills, inferential skills and, for others, technical skills," he said.
"There was an assumption that there would be a place for all of us. But now the challenge is that there might not be a place for all of us. AI is now coming in, and that will have a massive impact."
How AI could resurrect the Arts
"In the old model, we ended up with a kind of hierarchy in which specialist matters and physics were at the top and the arts and performing arts were at the bottom," Professor Westwell said.
"However, now that AI is coming in, maybe that learning entitlement is changing. Maybe those technical skills will be necessary but no longer sufficient."
Professor Westwell said that as AI takes on the technical roles currently performed by humans, it is possible that subjects like philosophy, the humanities and performing arts will become more important and "flatten the structure".
"But what will this mean for principals who will need to use evidence to drive confidence in setting a future direction for their school when there is so much uncertainty?" Professor Westwell said.
"This partnership between researchers, educators and making sure that we're not just throwing information at the fence to each other but working together to make some of these judgements."