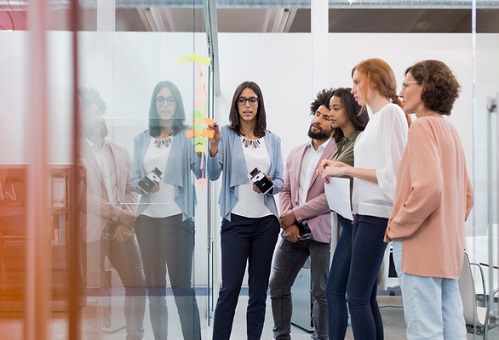 Any educator will tell their students that learning is a lifelong process, and this applies to teaching staff as much as it does to children.
Indeed, there is strong evidence that leadership which focuses on improving teaching and learning has a significant impact on student achievement, and in this respect, embarking on professional development is very much a win-win.
To encourage private school staff to seize the benefits of professional development, NGS Super recently announced a Scholarship Awards program that gives passionate education staff the chance to win one of six $5,000 scholarships.
With no geographic barriers, teachers will get the chance to take their career to the next level while also giving back to the broader education sector by focusing on a professional development course, project or an initiative of their choice.
One of last year's winners, Diana Webster, from Abbotsleigh in NSW, is a Social Sciences teacher with a passion for sharing knowledge and skills to help students become global citizens.
Recently, Webster's project took her to Uganda, where she worked with thirteen other teachers from Australia, New Zealand, the UK and the USA on a three-week teacher-training course aiming to upskill local Ugandan teachers, based on the Limited Resources Training (LRTT) model, a global education social enterprise set up by teachers, for teachers.
The LRTT model is based on research showing that teaching quality is the most important factor influencing learning, more so than computers or new textbooks or smaller classes.
Webster says she is helping students become "global citizens" through proving real world examples from her experience to help bring the Geography curriculum to life.
"This is where students look at wellbeing and development and inequality – using images, stories and real people as examples, like the information about Kanungu and surrounding villages which I have now incorporated into my teaching of geography," Webster told The Educator.
"That includes using it as an example of spatial inequality, the inequality of resources and services depending on the area or location you're in – and the fact that people in poverty will remain that way until various resources and services are introduced
"In tandem with the above, we've also began to explore and critically analyse what makes an NGO effective and sustainable."
Webster said the most important learning for her was a "refocus on great teaching without a reliance on resources".
"While technology and tools are great resources that complement and support teaching, great teaching does not require them," she said.
"We are so fortunate in Australia to have access to a range of resources, but this trip has really brought home the importance of having a passion for learning and being able to impart that knowledge on others."
As a result of the trip, Webster said she has learnt a lot of great techniques to bring energy and engagement into the classroom.
"I will continue to try and take what I have learned and share it around my community," she said.