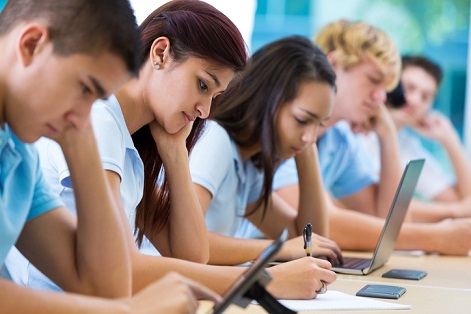 New research has found that Queensland has the most diverse mix of students, with just 42% of international student enrolments in Queensland coming from China, India and Brazil.
According to the study, by research firm Deloitte Access Economics, this share is smaller compared to NSW, where the state's top three sources of international students was at almost 50%. Victoria's share, meanwhile, was at 56%.
The report also shows that export revenue from international education and training rose by 16% year-on-year to $5.2bn as student enrolments went up by 9.6%.
Ministerial Champion for International Education, Kate Jones, said the data shows the state's international education sector "is more stable than any other in Australia."
"This is testament to the fact that our strategy to diversify our population of international students is working," Jones said.
With the increase of non-Asian international students, Jones noted that international education and training is now Queensland's second-largest services export, following the tourism industry.
While Asia continues to be the top source of international students in some other Australian states, Queensland is starting to capitalise on attracting students from Latin America.
And so far, the state has been seeing good results.
The population of Brazilian students went up by 10% in 2018, while enrolments from Colombian students climbed by 18%, making it Queensland's fifth largest source of international students.
"Asia will always be important to Queensland's prosperity but embracing Latin American markets like Brazil and Colombia open up new economic and cultural opportunities," Jones said.
"Engaging more students in more countries limits Queensland's reliance on any single market, providing a foothold for continued growth and emerging opportunities."
International recognition
Queensland's efforts to upgrade its education sector recently received praise when the Carnegie Foundation for the Advancement of Teaching lauded the state for its work to improve schools.
Education Minister Grace Grace said the Foundation specifically praised Queensland's efforts to improve the state of education for Indigenous students and their communities.
The state allotted a record $13.76bn budget for education this year, a leap from $789m allotted to the sector in 2018. Amid the infrastructure roll-out all across Australia, the state also set aside $1.5bn to build new schools next year and another four by 2021.
Some $100m was also set aside for non-state school capital funding in a bid to upgrade school facilities all over Queensland.
"Our record investment in school infrastructure means we're catering for increased student numbers in our fastest growing regions," Minister Grace said.
The new schools will be built in Gold Coast, Sunshine Coast, Logan, Ipswich and in Moreton Bay. A new high school will also be built in Fortitude Valley in 2020, while another high school will be constructed in Dutton Park by 2021.