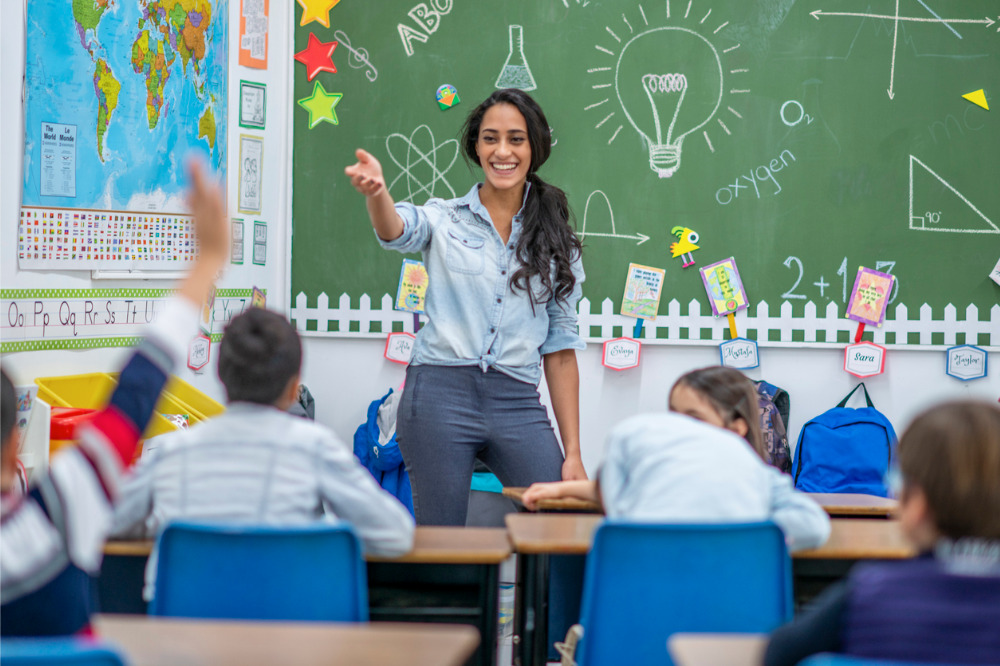 As Term 1 begins, many regional and remote schools are struggling to find staff to fill crucial roles amid an expected surge in student enrolments.
Another factor compounding the need for teaching staff is a reported 40% decline in initial teacher education (ITE) course applications.
Dr Vicki Cameron, PeopleBench Chief Education Officer, said the challenges that seem to be evident in the rural and remote areas often revolve around early career teachers.
"What schools in regional and remote areas are trying to do is attract and retain early career teachers, but studies show that early career teachers tend to leave these areas in under three years," Dr Cameron told The Educator.
"The reason for that is because the majority of these teachers have come from metropolitan areas and miss their family, friends and the lifestyle there. So, new strategies are needed in rural and remote areas to not just attract early career teachers but to retain them".
Dr Cameron said rural and remote schools need to create reasons for these teachers to stay in the area.
"The schools and the systems put a lot of work and energy into mentoring early career teachers so they can commence their career in a positive environment, but all of that is lost to the region and the teacher if they leave," she said.
"It's quite important for regional and rural areas to provide some incentives to early career teachers so they stay in the school, and to get return on investment for the time and energy they've put into them".
Dr Cameron said it's also crucial that mid-career teachers are retained rural and remote areas so they can mentor early career teachers.
"It is evident that career teachers are not well mentored, they won't stay in the profession. There is a growing body of research that shows the value of mentoring new teachers so they can grow with expert guidance and become confident, experienced teachers," she said.
"Some regions are trying to connect with Year 11 and 12 students and point out what a great career choice teaching is. If they can interest them in that career choice, they'll be more likely to go back into those rural and remote areas, because that's where their community connections are".
As education courses increasingly go online, this will become an increasingly viable option, says Dr Cameron.
"Students from metropolitan areas no longer have to leave their community to complete their degree. They can study remotely from the rural and regional area," she said.
"A very important initiative that many regional and remote areas are implementing is ensuring that early career teachers do their professional practice in those areas so they become familiarised with it".
Dr Cameron said attracting leaders, not just early career teachers, from metropolitan areas to rural and remote regions is also becoming increasingly important to implement change and refresh and diversify isolated communities.
"Some education systems have marketed this as a lifestyle change for principals and their families. Departments have offered incentives, such as a change of pace from a hectic city life to a healthy tropical lifestyle with funded trips back to metropolitan areas, to encourage leaders to make this change," she explained.
Dr Cameron suggests that "if leaders make this move, it needs to be at least a couple of years and fit in with their family, so developing a strong sense of community is important here, too. This has indeed been mentioned in a lot of research about attracting and retaining people to rural and remote areas".
'National approach to recruitment needed'
According to Tyson Wood, Company Manager at Smart Teachers Australia and Tes Australia, said that if schools are to tackle the teacher shortage in 2021, they must take a national approach to recruitment.
"Schools and recruiters gain confidence from applications when they show local experience but criteria like subject knowledge, experience, diversity, faith and values are the most important components of a 'good fit' and can be found in teachers throughout Australia," Wood told The Educator.
"It is critical that schools highlight and promote their culture, values and location features when advertising".
Wood said it is also important to provide information about employment offerings like CPD and career progression.
"Promotional videos are increasingly appealing and attractive as well. Assisting these initiatives, new platforms like Tes.com enable schools to host more relevant information in order to build a more robust recruitment campaigns," he said.
"There is no single fix to the quality teacher shortage but if school recruitment efforts reach all Australian teachers and the sector continues to emphasis training, wellbeing and career progression we can attract and retain teachers in our schools at significantly higher levels than is currently the case".