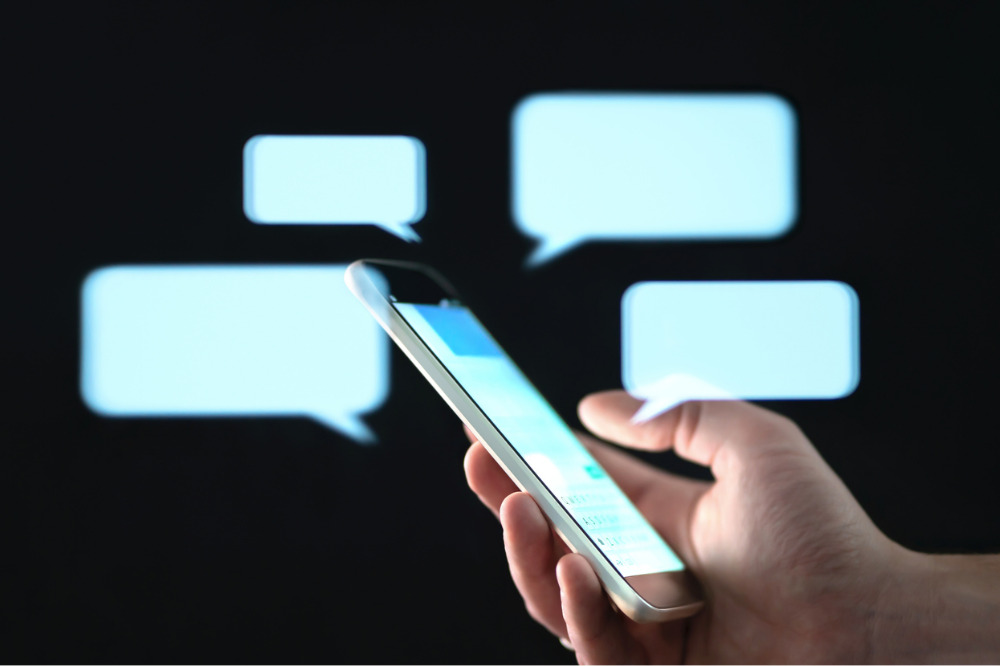 As Australia's education sector was winding down late last year in anticipation of a well-earned break, news emerged of a sophisticated AI chatbot that experts warn could upend academic integrity in schools and universities nationwide.
ChatGPT, the brainchild of OpenAI, uses AI to understand and respond to human language. It can be used for tasks such as answering questions, generating and rewording text, and even writing code. Perhaps most worryingly, the responses that the chatbot generates can be so humanlike that they can fool any teacher or university professor.
In response to this challenge, Australia's Group of Eight (Go8) universities are now in the process of updating their academic integrity policies so they can prevent students from using this technology to cheat in assessments.
Recognising that Australian schools are undoubtedly going to be impacted by this technology, a team of postgraduates, along with an AI engineer, developed AICheatCheck – a tool that uses AI to determine the likelihood that a student's work was done by a human or a robot.
The idea for the tool was born out of a playful experiment conducted by one of the co-founders, David Cyrus, who used GPT-3 to write a blog post and challenged his colleagues to guess who the author was.
While most guessed the post was the work of a subject-matter expert or the CEO, one of Cyrus' AI engineer colleagues recognised certain patterns in the text and determined that it had been written by AI.
AICheatCheck co-founder Aaron Shikhule believes that while more solutions are emerging to combat plagiarism using AI, technologies like ChatGPT will pose a "significant challenge" to academic integrity in Australian schools in 2023 and beyond.
"With the ability to generate humanlike text, students may be tempted to use these chatbots to cheat on assignments," Shikhule told The Educator.
"Additionally, educators may find it difficult to detect and prevent the use of these chatbots, as they can be easily accessed via the internet, and many are free to use."
Shikhule said it is therefore important for schools to stay informed about the development of such technology and implement measures, such as AICheatCheck, to detect and prevent its misuse in academic settings.
Giving teachers and leaders peace of mind
Shikhule AICheatCheck has been trained to detect AI-generated text, unlike some other anti-plagiarism software in the market.
"The AICheatCheck model has been trained in a way that the chance of detecting human writing as AI has been minimised. Evasive methods will be added to our model updates soon and the team is working hard to keep the model up to date," he said.
"With AICheatCheck, school leaders and teachers can have peace of mind that they are effectively detecting and preventing AI cheating through the use of AI technology."
Arend Groot Bleumink, a Netherlands-based AI engineer and co-founder at AICheatCheck, said while ChatGPT is an opportunity for students to learn more in depth on certain topics, it should be used responsibly.
"It's like using a performance enhancing drug… so you need to notify people that you're using it without claiming that it's all just your own hard work."
It's too early to panic about ChatGPT
James Thorley, Regional Vice President for Asia-Pacific at Turnitin said that while ChatGPT marks another step forward in terms of AI writing capabilities, it's not going to change everything overnight in the context of education and assessment.
"It can write well, but despite the ability to contextualise and learn from the information it has provided, there's no guarantee the output will be accurate," Thorley told The Educator.
"Essay mills and similar cheating services already exist and are unfortunately being used at an increasing scale, so ChatGPT is yet another flavour in the mix for those tempted by academic misconduct."
Thorley said Turnitin has worked on AI writing for over two years and our technology is already able to detect multiple forms of AI writing today.
"Currently, we are able to detect ChatGPT writing in our research and development labs and will roll out this functionality in 2023, as soon as testing is complete," he said.
"We will also add enhanced product features beyond detection designed to support pedagogical practices that foster original thinking. Part of that is to collaborate with universities and other educational institutions to further boost our capabilities to help them evaluate whether a student's work is their own."
Thorley said the presence of AI writing, whether ChatGPT or in another form, is "not the end of original thought or expression".
"It's important educators continue to adapt and set the right parameters and expectations for its use. Creating the right environment where it can be used in the right way is more effective than outright banning it," he said.
"In the longer term, the concept of 'assessment' must itself evolve to remain relevant. That includes shifting to authentic assessment – assessment for learning, rather than just assessment of learning."
'A dramatic rethinking of traditional approaches is needed'
Professor George Siemens, Professor and Director of the Centre for Change and Complexity in Learning at UniSA's Education Futures, researches networks, analytics, and human and artificial cognition in education.
He said something about ChatGPT "feels different as it begins to challenge our most human of attributes – namely the claim that we are the most intelligent entities on the planet".
"We are used to these types of 'once in a generation technology advancement' as they come every few years now: the iPhone, social media, cloud computing," Professor Siemens said.
"What current AI technologies reveal, however, is that we are entering a future where we collaborate and engage with AI in all aspects of our life. It will require a dramatic rethinking of many traditional approaches to how we teach and what we assess our students have learned."
Professor Siemens said schools and universities are therefore at a critical fork in the road.
"On one hand, they can decide to block or ban this generation of technology…or they can embrace the opportunities that AI offers and rethink teaching and assessment in classrooms and help prepare learners with the skills that are most urgently needed in society and in the future workforce."