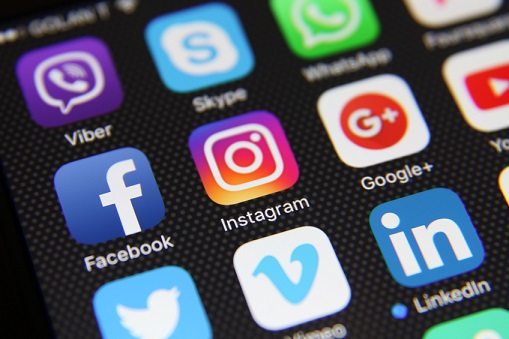 A new survey has revealed the ways in which social media is being used to help schools stand out from the crowd in a competitive education marketplace.
The School Marketing and Social Media Survey 2019, conducted by imageseven, received key insights from more than 370 schools across the globe with the goal of understanding how they are using social media in their school marketing.
According to the report's findings, a staggering 70% of school marketers chose Facebook as their most important social media platform for school marketing.
However, this is in decline compared to last year's findings, where Facebook was overwhelmingly the most popular platform (86%). The next most popular platforms were Instagram (23%), Twitter (3%) and Google Plus (1%).
The survey also found that school marketers are still time poor. According to 63% of respondents, a lack of time is still the biggest challenge for school marketers when it comes to social media marketing.
To combat this issue, 44% of respondents reported experimenting with scheduling tools. Hootsuite was the most popular at 53%, followed by Native Scheduling (12%), HubSpot (9%) and Buffer (9%).
Throwing a slight curveball to the school marketer, respondents were asked about their plans to use Google+, despite the social media platform closing in April 2019. A surprising 13% of respondents planned to maintain their usage with 12% planning on increasing their usage of the now deceased platform.
For the majority of school marketers, not having enough time is the biggest frustration (63%) when it comes to social media marketing. The other frustrations were not having adequate evidence of the return on investment (15%) and education around social media (10%).
Amongst the other concerns that were listed were algorithm changes and the pressures around generating new content.
Social media providing key benefits
The two main benefits of social media marketing named by schools were increased exposure and increased traffic.
An overwhelming 92% of all school marketers indicated that their social media efforts have generated increased exposure for their school, while 72% said it had increased traffic.
When asked how school marketers will change their future content activities, 80% said they intend to increase their usage of live and 16% said they would maintain their current usage.
However, the future looks less bright for Podcasts. The survey revealed that 42% of school marketers have no plan to use them in future content activities, while just 18% said they intended to increase their usage.
School marketers were also asked to identify the paid social media options for which they would like to improve their knowledge. Instagram and YouTube took first place with 22% though sponsored blog ads were also of interest at 21%.
Instagram the social media tool of choice
According to imageseven's Charlie Maughan – host of the SMC: school marketing communications podcast – the Survey revealed some interesting developments into the psyche of school marketers and their attitudes to social media.
"The main story for me this year is definitely the emergence of Instagram as school marketer's platform of choice, out from the shadows of its older sibling, Facebook," Maughan told The Educator.
"When used effectively and strategically, Instagram can be a fantastic option for school marketers to strengthen their school community and to really showcase their school and the wonderful events and activities that are on offer."
Maughan said schools are "blessed with an incredible array of visual content" and so it is important to showcase this as much as possible.
"Instagram is a great platform for this type of content and not only appeals to prospective parents, but also reaffirms that purchasing decision to current families that they made the right choice sending their child to your school," he said.
Maughan said he was surprised to see that the percentage of school marketers using paid advertising on social hadn't changed from 2018.
"With schools often working to tight budgets, social presents a very cost-effective way to be hyper-targeted with any advertising budget," he said.
"I would be interested to know if those respondents had an advertising budget, and if so, where it was allocated instead."