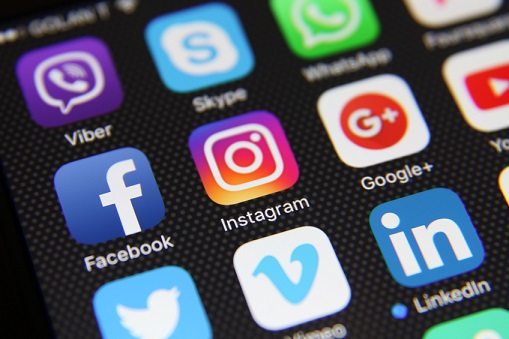 In today's world, social media plays a significant role in how people communicate, and this is especially true when it comes to young people.
A number of studies have examined the impact of social media on students' online habits, sleep hygiene, mental health and interpersonal interactions.
Now a new study has revealed how students emotionally respond to their social media experience.
The study, by Emily Weinstein – a postdoctoral fellow at the Harvard Graduate School of Education – surveyed responses from 568 high school students at a suburban public high school in the US.
Of all the surveyed students, 98% were online "almost constantly" or "several times a day," compared to 80% of teenagers nationwide.
When it came to the social media platforms the respondents use, 87% used Snapchat, 87% used Instagram, and 76% used Facebook.
The young people surveyed selected from 11 listed emotions they typically felt while using social media, as well as the emotions they believed their peers felt while using those platforms.
Weinstein found that while social media use evokes a wide spectrum of emotions in young people, the majority of students portrayed their experience of social media use as predominantly positive.
According to the findings, 72% of the respondents reported feeling happy on social media, 68.5% amused, 59.3% closer to friends, and 57.8% interested in the experience.
Only 6.7% reported feeling upset, 7.9% irritated, 10.2% anxious, 16.9% jealous, and 15.3% left out. And 70% of the teens described their general experiences on social media using only the positive descriptors.
The study sheds light on how schools and families can better support young people in their digital experiences.
Weinstein said that parents who are worried about how their children are using social media should rest assured that while negative experiences are bound to occur, feelings of connection, amusement and inspiration also abound.
It's also important to know that many of these negative feelings are developmentally normal, the study points out.
"Self-disclosure, validation, and concerns about acceptance and belonging are core components of adolescent development and friendship that predate and are present in youths' digital interactions," Weinstein wrote.
Weinstein added that restricting the social media use of young people may be counterproductive as that will likely restrict their positive experiences as well.
Related stories:
Why migrant students perform better at school
Schools must fight racism to become inclusive
'Race lessons' coming to preschools