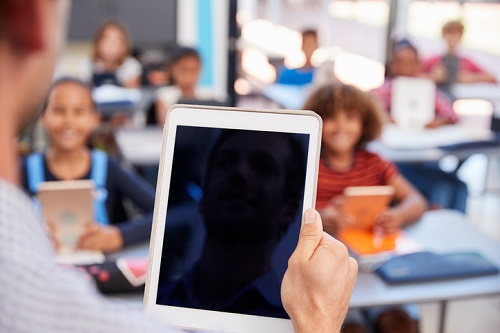 In France, the UK and Australia, debate is raging about the value of digital devices – particularly smartphones – in schools, with some leaders and academics calling for them to be banned from classrooms altogether.
World-renowned Finnish education expert, Pasi Sahlberg, has suggested the adoption of digital devices in schools may be impacting negatively on learning, and used global league tables as an example of this.
"We are not paying attention to the very rapidly increased use of screen technology. The first three PISAs were in 2000, 2003 and 2006, this thing didn't exist. There were no iPads or smartphones," Sahlberg told an education symposium in Sydney.
This week, a global study highlighted how a school's approach to technology can impact teaching and learning outcomes.
SMART Technologies, a leader in classroom technology, launched the research at the International Society for Technology in Education (ISTE) this week, where the organisation revealed 22 EdTech capabilities schools can use to drive performance.
The survey, which included 481 education leaders in 10 countries, found schools that reported higher development in the evidence-based capabilities also observed more favorable learning outcomes.
The 22 capabilities were identified through an extensive literature review of EdTech best practices from around the world and relate to schools' capacity for strategic technology planning, integration of technology in teaching and learning, professional development, and technology infrastructure management, among others.
The survey also showed that some capabilities are more highly correlated to learning outcomes and found that on average, schools are not as developed in many of these high-impact areas.
Respondents reported especially low development in capabilities related to strategic and collaborative technology planning, despite these capabilities having the strongest correlation to favorable learning outcomes.
Nineteen percent of respondents who reported high learning outcomes were more likely to have detailed technology visions and plans, involve teachers and students in technology planning, formally and regularly evaluate the effectiveness of their technology.
The survey also found a relationship between respondents' reported learning outcomes and the type of technology they use.
High-outcomes respondents were more likely to use software relating to assessment, game-based learning and student collaboration than participants who reported lower achievement.
Greg Estell, SMART Technologies president and CEO, said the power of technology in transforming learning is clear.
"We embarked on this global study to help provide a roadmap for schools to understand and implement the right capabilities to inspire greatness in each student and achieve better outcomes overall," Estell said.
Related stories:
Bullying prevention: what methods are working?
The link between 'helicopter parents' and student behaviour
Inquiry-based learning: what the research says