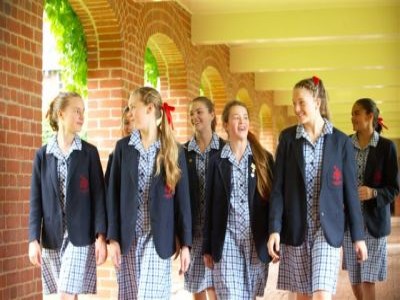 Toorak College's director of ICT and eLearning, Jenny Luca, told
The Educator
how her school's use of collaborative technology has transformed the way its staff and students work together.
Toorak College - located in Mt Eliza, Victoria - implemented
Google Apps for Education
at the start of last year, overhauling the way its staff and students work and interact with one another.
Since then, Luca said the school has seen improvements in both communication flow and academic outcomes.
A faster feedback loop
"Being a Google Apps for Education school, the systems that we're using here are designed to complement one another," Luca said, explaining how the Hapara teacher dashboard has transformed the way teachers assist students with their work.
"We have the
Hapara Teacher Dashboard
, which is as simple as opening it up, clicking on a given document and leaving a comment which then emails the student. The feedback loop becomes much quicker."
Luca said the new process has also provided teachers with an effective way monitoring and improving student learning outcomes.
"When I'm able to be inside a document and help students as they write the document, the learning improves because they can apply the feedback straight away," Luca said.
"The end result is generally a better piece of work."
An 'Interactive Learning Environment'
After visiting Melbourne Girls' Grammar School and being inspired by its
Schoolbox
-powered
Electronic Virtual Environment (eVI)
, Luca realised that her school needed to create a similar interactive identity and make students "a part of the vernacular".
"When you launch a learning management system in a school it can just be a series of links and it can be quite dry, so we realised we needed something that could connect students to the space and become part of the vernacular," Luca said.
"We were thinking of what words would best describe the school's environment when someone looked out the window and saw one of our historical buildings covered with ivy."
"So they came up with the name Interactive Virtual Environment (IVE)."
Preparing for the future
"This is long-term forecasting around what we could potentially be doing but we're looking at the use of
Google Hangouts
for virtual classes and enabling our older students to get a taste of what university life will be like for them," Luca said.
As the use of technology in schools becomes more widespread, Luca explained that the school is tasked with ensuring that its students learn the "etiquette" of virtual spaces.
"We have a responsibility to help our students understand what it means to be an active, collaborative participant."