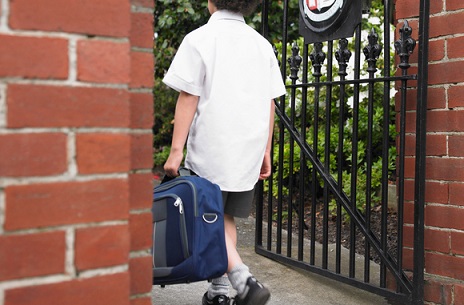 Two years ago,
St Pauls School
, located in Brisbane, sought to improve the way it marketed itself in the broader community.
To do this, it hired Dylan Malloch, who at the time worked in the corporate sector. It was an unorthodox approach for a school, which would normally hire someone from within the field of education.
However, it was for precisely this reason that the school chose not to take that traditional route. This was due to the realisation that, on the whole, schools are not particularly savvy when it comes to honing in on a Unique Selling Proposition (USP) – the 'X-factor' that makes them stand out in a competitive market.
So when Malloch joined St Paul's School in 2015, he conducted an evaluation of the educational landscape.
"My evaluation found that the websites, print ads and other public messaging of many schools is almost identical," he told
The Educator
.
"For example, if you were to turn on the radio and hear a school ad, you'd hear something like: 'Welcome to our school. We offer a holistic education where the needs of the whole child are catered for.'"
Malloch said that while teachers want to prepare kids for an uncertain future and not 'teach to the test', a lot of the time this message gets lost because schools are "cannibalising each other by competing on the same turf".
"What we've tried to do at St Paul's is transcend that conversation by talking about what everyone is discussing behind the scenes – valuing creativity, innovation and resilience," Malloch said.
"But policy makers need to be talking about that – not just schools."
Malloch said rather than telling parents how they should think about education, St Paul's has been having this conversation with businesses, governments and policy makers.
"Our parental community has seen this and really valued it because they've seen the school leading a new conversation," he said.
"Too often, schools make knee-jerk reactions to problems rather than thinking how they prevent the problems in the first place."
What is your unique selling proposition?
Malloch said schools need to think about how to build a reputation that is driven not by what others think their school should be, but by what their school can do in its own right and its own space.
"When going about marketing themselves within the community, schools must first and foremost consider their unique selling proposition," he said.
"However, the danger with schools is that they think the unique selling proposition is a common selling proposition. They'll assume to know what parents want – but how often have they genuinely sought parental feedback?"
Malloch said schools aren't particularly effective at getting honest parent feedback about what their current reputation is.
"A good thing to do in terms of a parent engagement survey is not to ask quantitative 'run of the mill' questions like: 'how satisfied are you?'. It should be something like: 'If you could describe the school in one sentence, what would you say?'" Malloch said.
"Find some time to go through the data and find out what people really think about the school, identify possible correlations in the answers and the attitudes of the students within the school across all year levels."
In recognition of his work at St Paul's, Malloch was recently awarded the 'Best Thought Leadership Campaign' at the QLD Public Relations Institute of Australia (PRIA) awards.
The award, presented to Malloch last week, recognises those who have "led discussion, debate or action on a subject of key importance for the objective of making meaningful societal, business or cultural change".
In the case of St Paul's School, Malloch said the accolade was a testament to how it has become not only a school of choice for parents but an education thought leader in Australia.
"Building a reputation involves constant reimagining and revising. If you're not redeveloping, you're standing still. This is where continuing to get as much parental feedback as possible is crucial," Malloch said.
"So a lot of my time is spent reimagining what we've done and thinking about innovative ways to take that to the next level."
Related stories:
How to market your school effectively
Meet the gurus easing the strain for busy principals
How principals are leading change through social media