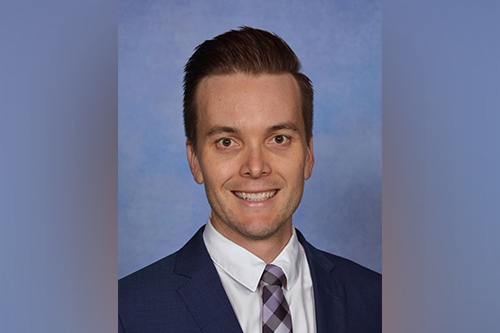 Dan Pearson has developed a reputation for his leadership in the areas of educational technology and innovation.
Through his leadership as director of ICT at Emmanuel College, he inspires a 'teach' rather than 'do' model of technology assistance.
While most IT departments take a device and fix it for the educator or administrator, Pearson and his team take the time to step the user through how to fix the problem, enabling them to learn through the process, rather than always being reliant on the technical knowledge of his team.
Below, The Educator speaks to Pearson about how his unique approach of 'teaching-first' has had a positive effect through the College community.
TE: Among other great initiatives, you've been recognised for inspiring a 'teach' rather than 'do' model of technology assistance. Can you tell us about the impact you've seen this have on teaching and learning at Emmanuel College?
DP: Our 'teach-first' approach at Emmanuel College is aimed at equipping our community -students, staff and parents with the confidence and skill to excel in a technology-rich world. As a school, our core business is to provide a high-quality and well-rounded education for our students, so it's important to use every opportunity to enhance the learning process. By adopting a strategy whereby those seeking assistance with technology are coached through the troubleshooting process, and creating a physical support environment which facilitates this, our 'customers' walk away from a support experience with increased knowledge and confidence. Essentially, we include IT support as part of the educational process.
TE: In what ways has this approach benefited the executive leadership at the College?
DP: We've seen some useful benefits from this approach. Competency in utilising technology has increased across the entire college community over time, helping to ensure success of our BYOD program and reducing the volume of low-level support requests. This has freed our ICT support staff to focus on building relationships with teaching and administration staff as we seek to better understand their workflows and needs. Via this deeper understanding and stronger relationships, we are better equipped to support staff in embracing change through tailored training initiatives and to identify ways in which technology can drive efficiency. Ultimately, this equips the college with the ability to be increasingly nimble – a necessary attribute in our ever-changing world.
TE: What are some of the most important emerging technology trends you see taking shape in K-12 education in 2020 and beyond?
DP: Technology can provide unique opportunities to contribute to long-term global sustainability solutions. Sustainability success depends not only on solving environmental issues, but also resolving the linked economic and social problems, such as poverty. Research suggests that to succeed we need to develop empathy for future generations and also for people in developing countries to avoid ineffective and short-sighted efforts. Technologies such as virtual reality, augmented reality, video collaboration and real-time translation tools can give students a powerful understanding of life from a different perspective. These experiences can help to students to better understand complex sustainability issues and develop a global outlook as they become our future citizens and leaders.