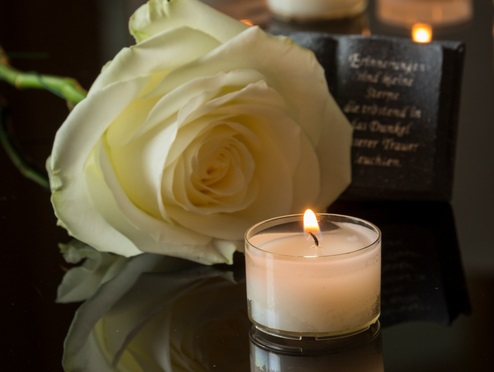 Untimely deaths can strike any school without warning and one psychologist says principals should be prepared for such a tragic event as well as the subsequent fallout.
"When there is a death in the school community the impact can be quite significant and the school will usually have a critical incident management plan which will help them take the appropriate steps," says Dr Lyn O'Grady, a community psychologist and national project manager with KidsMatter.
O'Grady – who is currently undertaking a Master of Suicidology with Griffiths University – says critical incident management plans should provide guidance on information sharing and offering appropriate support to the community as well as how to plan attendance at funerals etc.
"Deaths and other incidents do happen in schools and principals should be prepared with a well- developed plan and have a team in place with clearly defined roles," she stresses.
If a death does occur, O'Grady says schools should also consider seeking external support.
"This will vary between schools and there may be clear protocols and policies about the action to take when a death occurs in the school community," she tells the Educator.
"It can be good to have contact with a school psychologist, other mental health professionals, emergency management personnel or a community agency," she continues. "This is important because often leadership staff are also impacted by a death of a community member and it can help to have somebody with training and some distance who can 'walk beside' the staff to plan and implement the response."
O'Grady says it can also help to have someone with experience with incidents such as deaths in school communities to help work out a plan to manage any unexpected issues that might arise.
She also says there are some actions that schools and principals should avoid at all costs.
"Don't jump to conclusions or react too quickly – take a planned approach (with a team) to gathering and confirming information firstly, work with the family to plan what and how information can be shared before doing anything else," she tells the Educator.
O'Grady also says staff shouldn't share information with students in large groups – instead, after permission has been granted, they should consider how to tailor delivery of information.
"This might mean sharing of information to individuals or small groups (for those closest to the person who died) as well as in classroom groups," she suggests.
"Supporting the teacher with this task is important. This enables students and staff to take in the information, ask questions and express feelings in a familiar and safe environment."
Finally, O'Grady says schools leaders shouldn't assume that all children, staff and families will need counselling to manage the situation.
"The response that is best in the period immediately after an incident or death is Psychological First Aid, which recognises that people benefit from some support, information and connection with each other but that most people will recover well from incidents such as a death in the school community," she says.
"Sometimes people may need some additional support and this can be managed through the school's usual referral pathways."