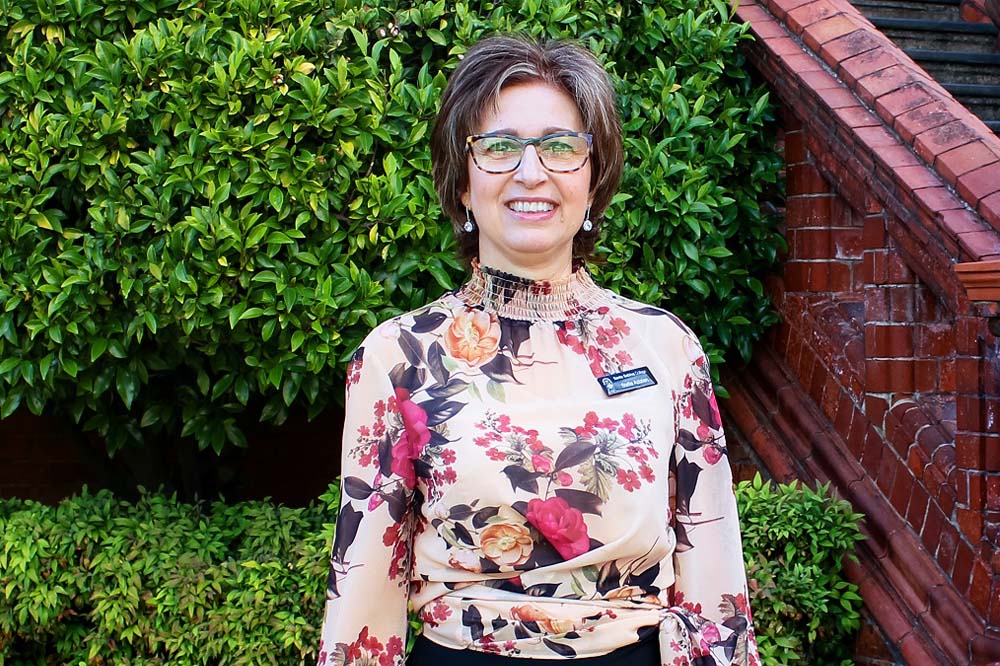 Stella Azizian is a teacher whose skillsets are as rich and varied as the life experiences that helped her craft them.
As a young girl, Azizian grew up in the USSR, became a gifted gymnast and tennis player, then earned her first career as an elite, government-sponsored international athlete representing two countries, including at the Commonwealth Games.
While she might not have known it at the time, her destiny would lead her from the world of sports into another physically and mentally challenging frontier – the world of education.
Since then, her 20-year global teaching career has included the New Zealand and British national curriculums and the IB and International Primary Curriculum Programmes.
She has taught science, primary (including six years in Del Monte) and has qualifications in pastoral care. Azizian also has a Bachelor of Arts, Master of Education specialising in pedagogy and has certification in the International Baccalaureate and Gifted and Talented Education.
Today, Azizian is a Middle Years Teacher and 6-12 Co-Curricular Coordinator at Santa Sabina College in Strathfield, Sydney and has recently been named a finalist for Primary Teacher of the Year ahead of the Australian Education Awards 2020.
When it comes to what practices she believes make for effective teaching, Azizian said she has found that integrating student voice into the teaching and learning process increases student engagement and improves learning outcomes.
"It is exciting to see my students being involved in an inquiry process, hear their ideas and questions," Azizian told The Educator.
"This inspires me to come up with opportunities for students to explore and solve problems within a real-life context".
Azizian said a growing body of research shows that inquiry-based learning naturally lends itself to differentiated instruction and helps in reaching learners on different levels simultaneously.
"It gives me great joy to be able to reach every student, to see them engage in their learning by taking an active role in formulating their own research questions, making connections from theory to practice and taking action to make a positive difference in the world," she said.
Key learnings from COVID-19
Azizian said that in terms of maintaining a productive, engaged and happy class during this difficult and uncertain time, keeping students' learning relevant has been the key.
"For instance, I led the students in an interdisciplinary project which explored the inquiry statement – We are all part of an emerging new world community," she said.
"The unit focused particularly on the concepts of place and interconnections and provided opportunities for students to further develop their skills in investigation, communication, self-management and critical thinking".
Azizian's students assumed the role of a travel show host, aiming to visit a number of countries in sixty days to learn about the diversity of peoples, cultures, government systems around the world and explore Australia's global connections through trade, migration and tourism.
Using newly acquired knowledge, students then composed Blog and Vlog entries to inform and entertain their audience.
"These activities encouraged students to stay positive, active and connected to their peers and teachers," she said.
Azizian pointed to research findings from the University of Sydney which found that when the context of learning is relevant and requires active engagement, student learning can be maximised.
"This is likely to improve the quality of learning and reduce challenges in the learning environment," she said.
"Teacher and peer feedback have been pivotal in keeping students motivated and providing clear directions for further improvement during remote learning".