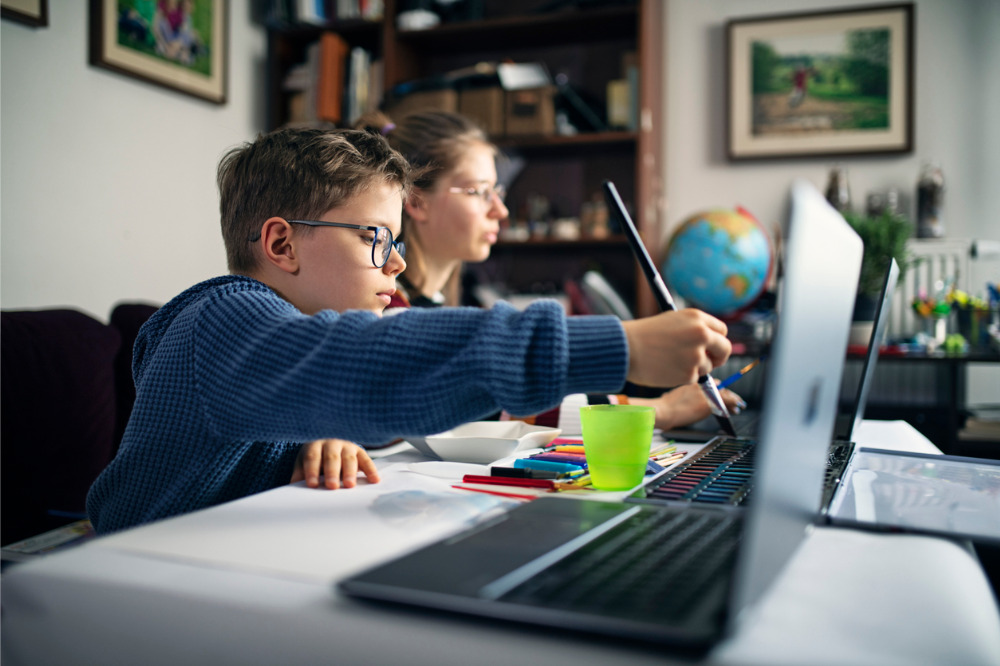 Last week, new research revealed how parents' attitudes towards teachers changed over the COVID-19 home schooling period.
The study of over 1,000 NSW parents of primary-aged children from a diverse range of socioeconomic and ethnic backgrounds found that a whopping 99.7% of parents were satisfied with the work of their child's teacher, and 98.5% were satisfied with the communication they received from the school.
However, given the complexity of the transition to online education, and all that has been learned so far, keeping this positive momentum going after the pandemic subsides is a challenge that most schools will need to address.
The Media Centre for Education Research Australia, an independent non-profit organisation based at Flinders University in South Australia, recently began issuing a weekly series where experts provide their insights "on the things that can and should change in education both during the pandemic and after".
One of the experts consulted this week was Andrew Martin, a Scientia Professor and Professor of Educational Psychology at UNSW Sydney, whose research includes work on student motivation and on the cognitive science of learning.
He says there is vast potential for students to fall behind if online learning is conducted ineffectively, and pointed to the importance of ensuring that online learning doesn't fall into the trap of overloading students with information they can't digest.
"When we are on the other side of COVID-19, there will be more emphasis on online learning than there was in pre-COVID times," Professor Martin said.
"Online learning offers many opportunities for teachers and students – but there are also significant risks that must be addressed for online learning to be effective."
Professor Martin said that with this being the case, it is important for online instruction to be as explicit, orderly, and well-organised as possible – particularly when students are learning new or difficult subject matter.
"Load Reduction Instruction is a way to deliver instruction so that students stay on track – but also get the opportunity for independent learning when they have learnt the basics," he said.
Following the principles of Load Reduction Instruction, Professor Martin said online lessons must be "very clear and well-structured, delivered in manageable chunks, allow good opportunity for students to practice what must be learnt, and enable opportunities for the teacher to see students' work and provide feedback on time".
"When the teacher is satisfied the students have the basics, they can then provide more independent and self-directed online learning activities," he said.
"On the other side of COVID-19, more than ever before, quality instruction must be front and centre for students to successfully navigate their online and in-class learning modes".