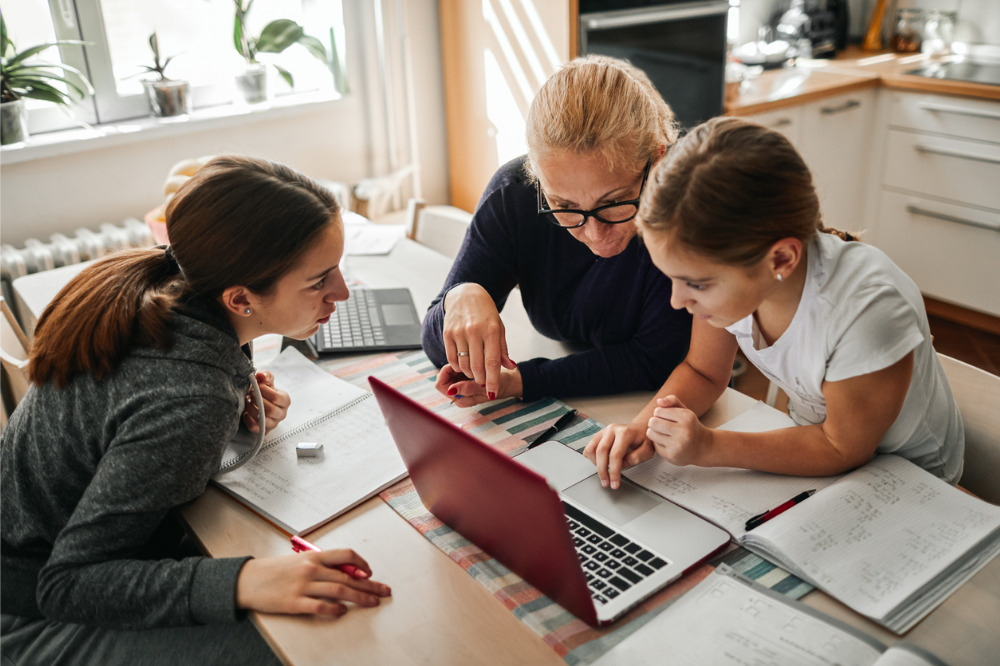 The disruption caused by COVID-19, and subsequently longer working hours, has been a hair-pulling experience for many teachers.
By no means has this time been easy for parents and students, either. In the space of days, schedules, timetables and routines were completely upended to make way for a new normal that millions of people continue to acclimatise to.
If that isn't a hard enough slog, the recent spike in coronavirus cases has many teachers and parents wondering if another more widespread lockdown is around the corner.
But if new research is anything to go by, educators can certainly rest assured that they have the full confidence of their parent communities, who have given schools an A+ for their performance and communication during lockdown.
Dr Adam Fraser, a peak performance expert and Director of research company E-Lab, recently studied how parents' attitudes towards teachers changed over the COVID-19 home schooling period.
The study of over 1,000 NSW parents of primary-aged children from a diverse range of socioeconomic and ethnic backgrounds found that a whopping 99.7% of parents were satisfied with the work of their child's teacher, and 98.5% were satisfied with the communication they received from the school.
Importantly, 91% of parents said they had a greater level of respect for teachers following the COVID-19 lockdown.
Other key findings included that 96.6% of parents felt supported by the school during the COVID-19 home schooling period, and 86.8% reported that their child was moderately to highly engaged in learning during the COVID-19 home schooling.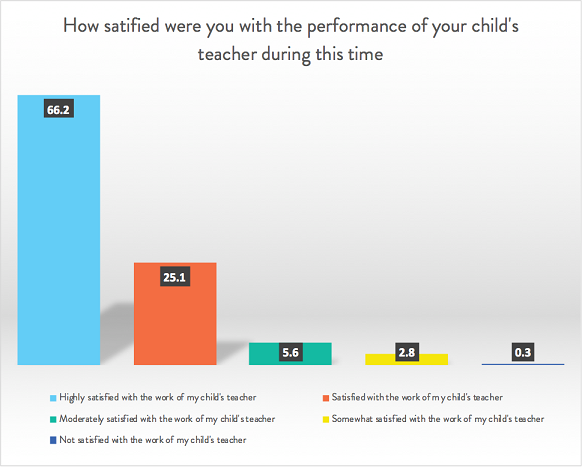 Dr Fraser said that while the positive feedback wasn't a huge surprise, as initial interactions with parents painted a positive picture, the big surprise was just how high the scores were.
"Only 0.3% out of the parents we surveyed said they were unhappy with the performance of their teacher over the COVID-19 homeschooling period," Dr Fraser told The Educator.
"That is an unbelievable score".
Looking ahead, Dr Fraser said he is confident that this shift in parents' attitudes will stick to some degree.
"You would expect some reduction as people go back to their old behaviours," he said.
"The increased respect and connection with teachers has come from the following:
parents got an insight into how hard it is to engage a child in teaching; they saw how hard teachers work; they discovered how much the teachers care for the children; and the increased communication they had with the teacher built a real connection over that time".
'Extraordinary support for extraordinary times'
Berry Public School principal, Bob Willetts, said staff in all schools went to extraordinary lengths to support students and families during the learning from home period.
"At our school, we switched modes and moved our entire teaching and learning processes online almost overnight and provided online learning programs as well as hard copy work packs for students," Willetts told The Educator.
"We also provided tailored support Individual Learning Programs for students with disabilities or learning difficulties and created dedicated learning from home support page on our website, systematically adding resources, programs and support for students and parents".
Willetts said the school also provided loans of technology to students to support them to access the learning from home programs.
"Our amazing administration staff pretty much provided a free tech support service for parents via phone," he said.
"We kept parents informed by increasing our communications with updates, advice support via social media, our app and website. We had already moved to a fully online communications strategy which really benefitted the community".
A range of wellbeing support and strategies were also provided to students and parents.
"We began a 'Wellbeing Wednesday' program with activities to enhance the wellbeing of students and families, such as our focus on gratitude," he said.
The school also utilised Zoom to ensure students stayed connected with their teachers and peers.
"We finished the term with a Pyjama day to finish the term with a bright spot and fun," he said.
Willetts said there is so much we can learn from Dr Fraser's study and the entire remote learning experience.
"Firstly, I think it shows that parents truly value and respect the work of teachers, and they really value clear insight into what their children are learning," he said
One of the key learnings moving forward, says Willetts, is the paramount importance of the partnership between parents and teachers to maximise student outcomes.
"In many ways the experience broke down barriers and built bridges, it would wonderful to think we could build on this in the future".