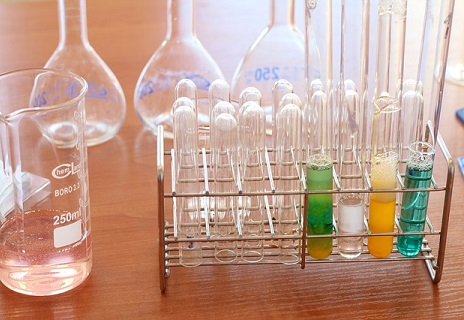 Last week, six Year 8 students from Concord High School were hospitalised after a science experiment went terribly wrong.
The experiment, which was performed by Year 12 students in another classroom, was conducted in a fume cabinet using drops of Bromine water mixed with Hexane and Hexine, creating a hazardous chemicals incident.
Although no one was seriously hurt, the incident highlights the fundamental importance of laboratory safety in all Australian schools.
Two organisations strongly advocating this message are the Australian Science Teachers Association (ASTA) and the Science Education Technicians Australia (SETA).
In 2014, ASTA developed a national advisory service called
Science ASSIST
, which is available as a free resource to all Australian schools.
Science ASSIST, which is currently supported by the Federal Education Department, was developed to complement the service by offering technical advice and resources for school laboratory safety provided by each of the state and territory education jurisdictions.
The aim of the initiative is to improve the safety in the delivery of practical work conducted in school science lessons and to improve the general safety of school science laboratories.
ASTA president, Geoff Quinton, said educational research and teacher experience all affirm that practical experience in experimental work "brings science alive for students".
"Laboratory learning environments encourage much sought after positive learning behaviours such as independence, critical thinking and problem solving," Quinton said.
"Laboratory experience is an essential element in increasing students' enthusiasm for science, and in improving Australia's performance in international benchmarking in science learning."
Quinton added that Science ASSIST is the only service of its kind in Australia.
"The national initiative provides a "dynamic portal" that gives school science educators with information, resources and consistent, well-researched, authoritative technical advice on school science laboratory safety and procedures in line with relevant state and territory requirements," he said.
"A hallmark of Science ASSIST is the dynamic nature of the content and the capacity to respond to emerging national school science safety issues."
Related stories:
Students hospitalised after science experiment goes wrong
Make your school lockdown a safe one