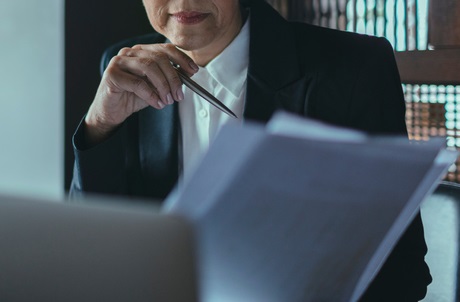 On Monday, the Principals Australia Institute (PAI) launched the annual John Laing Professional Development Awards for 2018 to celebrate Australia's outstanding school leaders.
Set up in 2004, the awards are named in honour of John Laing, a former Tasmanian school principal who worked for PAI – formerly called the Australian Principals Association Professional Development Council.
In 2017, PAI received 37 nominations for the John Laing Awards, up from 26 in 2016, and Geyer said the Institute expects to have a similar number of nominations this year.
"The stories and attributes of each nominee give the community a great insight into the dedication and humility that principals exhibit in their everyday work," PAI CEO, Paul Geyer, told The Educator.
The awards are part of the PAI's ongoing work to recognise Australia's most dedicated school leaders and improve their professional development, which Geyer said is "more important today than ever before".
"Principals do not always receive the recognition they deserve in the wider community, but they are leaders running complex organisations with multiple stakeholders," Geyer said.
"These include students, parents, school boards, departments and government, and we as a society need to give them the kudos and credit they deserve in the great work they do."
Geyer said school leaders should receive the same acknowledgement as business leaders because they are helping to shape the future citizens of society.
"Keeping up with the latest knowledge in key areas allows school leaders to instill a culture of learning with their staff and students," he said.
"In addition to our scheduled workshops, PAI also delivers on-site professional learning and one-on-one consulting services at schools. Our consultants provide one-on-one support."
In January, PAI announced the membership of the Principal Certification Advisory Board, which Geyer said will play a crucial role in guiding and monitoring the implementation of principal certification.
Eight school leaders were successful last year in demonstrating the Principal Standard in action and were recognised as Australia's first Certified Practising Principals. The next cohort was inducted in January.
"The principals involved tell us they are enjoying the opportunity to network beyond their usual circle of peers," Geyer said.
"There is strong interest from individual leaders across systems and sectors. We are finalising enrolments currently for the June intake and plan a third intake towards the end of the year."
Geyer said that undertaking professional certification is a new concept for the principalship, not just in Australia but internationally as well.
"The principals taking part at present are professional pioneers. A heartening aspect of the recent Gonski report is its confirmation of the importance of ongoing professional learning for school leaders," he said, adding that taking part in Certification offers experienced principals "a profound professional learning opportunity".
"The certification process links directly to school improvement initiatives principals are leading anyway, so it supports principals in their important work," Geyer said.
"We are seeing more and more interest and engagement by the profession in becoming Certified Practising Principals."
Related stories: