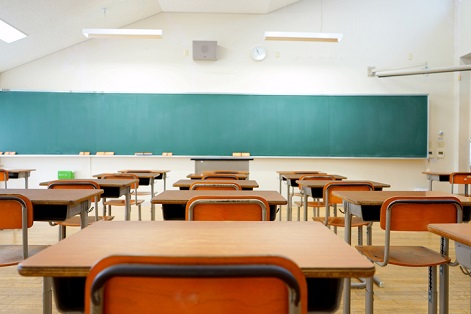 Volunteering has been shown to have a significant impact in schools seeking help with issues ranging from funding shortfalls and struggling students in the classroom to completing infrastructure projects.
On Monday, National Volunteer Week 2019 kicked off to celebrate and acknowledge the generous contribution of Australia's volunteer community.
In Queensland's public schools, their presence is being felt in a big way.
At Craigslea State School, located in the northern suburbs of Brisbane, volunteer Maria Raineri is supporting students with their reading as part of the Queensland Ready Reading program.
In partnership with Volunteering Queensland, the program is just one of the many activities that draws in volunteers to help and support students' growth and learning.
Raineri said she is kept very busy each Thursday morning reading with children in the English as an additional language or dialect (EAL/D) program and early childhood classrooms.
"I am thrilled to be able to help students with their reading. Giving them extra opportunities to practise their reading is very fulfilling for me," she said.
Another volunteer, Brendan Lys, has been helping out at Nundah State School, where he is helping students practise their reading, maths and writing.
"Volunteering in the classroom, for myself, underscores our partnering with the school and the dual responsibilities both the school and parents have in the education of our children," Lys said.
Bob Logan, principal at Yeronga State High School, said the contribution volunteers make to school communities cannot be quantified.
"Every day we have volunteers getting involved and supporting our students. You just can't put a price on how precious their contribution is to our school," he said.
"We encourage all students, parents, teachers, school staff and the community to say thank you to the volunteers who make such a difference in our schools."
A spokesperson for Queensland's Department of Education said volunteers play an important and highly valued role in Queensland state schools by sharing their breadth of knowledge, skills and experience for the benefit of students.
"From joining the Parents and Citizens' Association, running school-based services like tuckshops, raising funds, attending excursions, officiating at sporting events and assisting in the classroom – volunteers are an invaluable resource for schools," the spokesperson told The Educator.
"Having volunteers in schools helps to build positive relationships between school personnel and the school community, and can enrich student learning opportunities and experiences."
The spokesperson said engaging and managing volunteers is a school-based decision and the Department does not collate data about the number of volunteers in Queensland state schools.
P and C's Queensland has confirmed that there are currently over 24,000 P and C volunteers in Queensland state schools and combined, these volunteers contributed approximately 18,900 hours per month of volunteer support to schools.