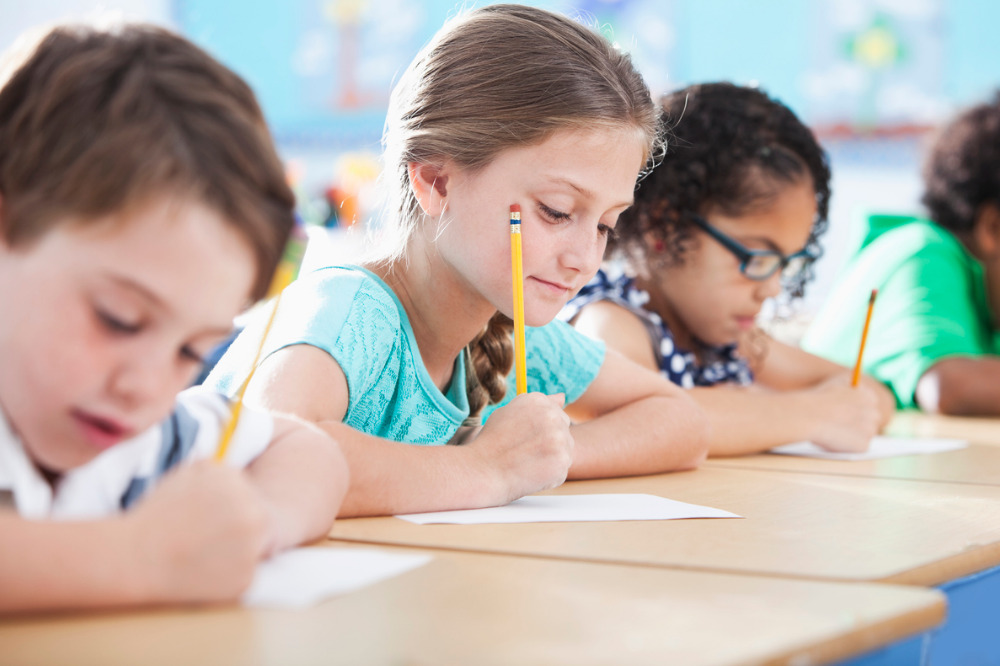 On Tuesday, 1.2 million students in 9,500 schools began sitting the NAPLAN assessment for 2022, which runs until May 20.
This year marks the final year of transition to online testing, with all schools across Australia now participating in NAPLAN tests online.
This transition, while largely successful, has caused concerns among some experts who fear that the online format will disadvantage some students while also creating some administrative headaches for educators.
There are also ongoing concerns that NAPLAN is unnecessarily stressful for students, and as the nation battles a youth mental health crisis, educators are taking this issue very seriously.
Methodist Ladies' College (MLC) in Victoria is helping to ease students' anxieties by using different methods of formative practice and familiarising students with the types of questions that will be presented on the tests.
Below, The Educator speaks to Louise Peyton, Head of Junior School at MLC, to find out more.
TE: How does a school "do NAPLAN right"; what needs to happen in order for NAPLAN to be a useful and effective tool?
We know that NAPLAN isn't a perfect representation of a student's progress, but it is one tool in a teacher's arsenal. When used effectively, NAPLAN data can provide schools with a benchmark to allow teachers to tailor their curriculum and address specific gaps. This year, students in both Year 3 and Year 5 are undertaking NAPLAN for the first time. It's important to remember that NAPLAN is not just a snapshot of students in their year group at a particular moment, but an indication of all their learning from previous years. Schools must support students well before they get to the point of sitting the test.
TE: What is MLC's approach to formative assessment? What role does NAPLAN play in this?
Formative assessment means attaining continuous feedback to allow a teacher to evaluate impact and a student to move their learning forward . It answers three key questions, what is to be learned, how is learning progressing and what will be learned next?
It's essentially the gold-star approach for education. Throughout the year at MLC, we use different methods of formative practice to gather evidence of student learning and adapt teaching to meet our students' learning needs. This includes clearly communicating learning intentions and success criteria, embedding formative assessment in practice, peer- and self-assessment, and gathering and using evidence of students' learning. NAPLAN data is used in a formative way to identify gaps in teaching and learning which we then address in future planning. NAPLAN data also provides a summative, nationally comparable understanding of student performance in reading, writing, language conventions and numeracy at a point in time.
TE: How are students who are about to do NAPLAN for the first time feeling? How is MLC supporting them?
Due to the pandemic, Year 3 students are not the only ones to be taking the NAPLAN test for the first time. However, MLC Junior School students have the experience of standardised tests from Year 1 so they are accustomed to "test-taking". Our approach is to make testing a part of the students' experience so that test anxiety is minimised. At MLC, we are helping our Junior School students overcome any anxiety by ensuring they are familiar with the types of questions that will be presented on the tests and the use of their electronic device, including how to select an answer and use on-screen tools. They have been reminded of how to manage their time well, particularly during the writing test, and to have a go at all questions.
TE: What is your advice to parents for supporting their children through NAPLAN, or any formal testing?
Parents can support their children by reminding them of the regular feedback they receive from the teachers and the strategies and skills they have been developing. NAPLAN is only one part of the information they will receive for their efforts. During NAPLAN week, ensure your child has enough sleep and eats well. As much as possible, we recommend maintaining the same daily routine. All assessments, whether NAPLAN or internal MLC assessments, are an opportunity for students to gain feedback on their learning. Indeed, the process of testing oneself, of trying to recall information, is a valuable way of improving long term memory and retention of key skills and knowledge.