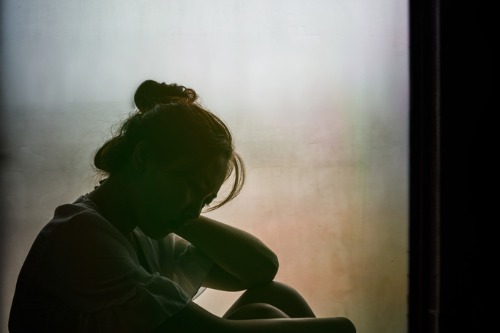 Every day in Australia, more than 100,000 students stay at home because they feel worried about going to school. But for others, bullying can have a far more tragic impact.
Rachel Downie, who has more than 20 years of experience as a classroom teacher, knows this all too well. When a former student committed suicide, it left the school community in a state of shock and grief.
For Downie, the thought of such a thing happening again was intolerable – but not inconceivable.
In 87% of cases of bullying and harm, there are bystanders present. However, fears and social pressures can prevent witnesses from speaking up.
To address this, Downie created Stymie, a website where students can anonymously notify schools of bullying, illegal activity, suicidal tendencies. The school can then confidentially follow it up with those affected in person and potentially save lives.
Bridging the school-parent gap
"The ever-growing distance between schools and parents is unprecedented," Downie told The Educator.
"The reactive relationship that is developing and deepening, not only puts an unacceptable amount of stress on schools but it doesn't solve any wellbeing issue that may pop up."
Downie said that while parents are the ones who have the most leverage over their children, they are "definitely are least invested".
"This is particularly true in terms of digital device awareness and control over what their kids are doing online," she said.
"Bullying and intimidation from parents is at its worst and what needs to be remembered by all, is that the school and the parents are on the same team, and that is the childs' team."
Downie said digital devices and the policies around them are a both a very topical issue as well as a massive hurdle that schools are trying to negotiate.
"It's important that schools find a way to positively manage this as a community initiative because young Australians are in a mental health crisis at the moment and technology is enmeshed in all of it," she said.
"I facilitate sessions in communities nearly every day and the session with the poorest attendance by far, is always the parent sessions yet, they are the group that I believe needs the most support at the moment and schools really need their help, understanding and support."
Downie said Stymie is in the process of developing a new wellbeing tool for educators that will help schools better understand potential risks to student wellbeing.
"Given the decline in the health of young Australians' in physical, social, emotional and mental health, we have developed a wellbeing tool for schools that is essentially a 'pulse check'. We've called it, 'Say Something'," she said.
"Schools will be able to collect data that may provide answers to how their school is 'feeling' on any given day. This could be particularly useful in the event of critical incidents, underperforming cohorts or a general feeling of poor wellbeing in their community."
Empowering students as change agents
For Downie, a crucial element of Stymie lies in educating teachers, parents and students about their responsibilities in the cycle of bullying.
"A non-negotiable of schools using the Stymie technology, is that they host a launch day," she said.
This involves a Stymie Speaker visiting the school and delivering sessions to each year level (separately), as well as to staff and parents.
"Each session is tailored to the stakeholder and is focussed on empathy, the role of the bystander and what we need to do as a community to fight the scourge of harm and bullying," she explained.
"Our mantra for the students is: 'You are in charge of how people are treated here'. We empower the students as change agents."